Joseph Arthur performs live in The Current studio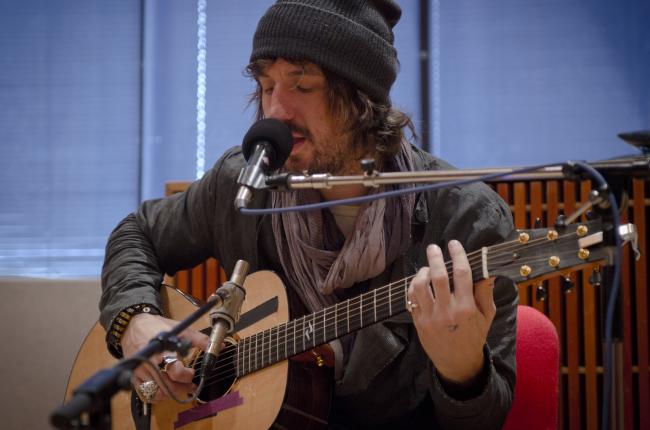 Brooklyn singer-songwriter Joseph Arthur has released The Graduation Ceremony, his first solo album since 2006. While also working on new music, he's pursued an art career with gallery openings in Paris as well as an interests in politics — particularly the Occupy Wall Street movement.
Songs performed: "Out On A Limb," "Horses" and "Love Never Asks You To Lie."
Guests
Resources
Related Stories
Joseph Arthur in the Current studio Joseph Arthur has released two albums in quick succession. In 2006, he released "Nuclear Daydream," and "Let's Just Be" hit stores in April 2007. After years as a solo artist, he's now recording and touring with his band, the Lonely Astronauts.
Joseph Arthur performs in studio Hailing from the same city as the likes of the Black Keys, Akron, Ohio-based singer-songwriter Joseph Arthur joined Mary Lucia in the Current studios to perform songs from his latest release, "Come to Where I'm From."
Joseph Arthur performs in the Current studio Joseph Arthur usually goes it alone. On stage, he used to perform looping to fill out his sound onstage; you could think of him as more of a one-man band than a solo singer-songwriter. But this tour, he's changed everything.
4 Photos
Joseph Arthur

(MPR / Nate Ryan

)

Joseph Arthur

(MPR / Nate Ryan

)

Joseph Arthur

(MPR / Nate Ryan

)

Joseph Arthur

(MPR / Nate Ryan

)
View 3 more photos