Album Review: The Black Keys - El Camino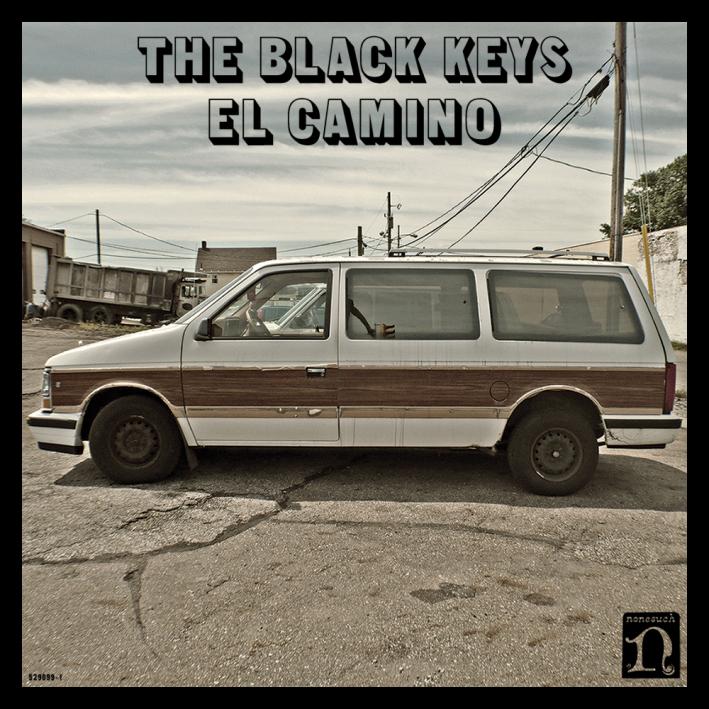 The Black Keys have always seemed to enjoy their underdog status, but it doesn't seem like they will be the underdog anymore. This is a band firing on all cylinders! I suspect they'll be headlining arenas before all is said and done.
El Camino shows The Black Keys heading in more of a rock direction. They've cited artists like The Clash and The Cramps as inspirations, but I hear artists like T. Rex, Led Zeppelin and ZZ Top. That's not to say they sound like a 70's rock band. Producer Brian "Danger Mouse" Burton is again twisting the knobs on this one, giving it a modern feel without losing the 70's rock spirit.
El Camino is a tight and efficient album with 11 songs clocking in at 38 minutes. The songs are well written and chock-full of the band's trademark gritty grooves. Auerbach recently told Rolling Stone Magazine, "the album is really strong melodically, and it's short and to the point, like Tom Petty and the Heartbreakers said, 'Don't bore us, get to the chorus,' that's the model we lived by." They succeeded!
The album opens with the solid, straight-up rocker, "Lonely Boy," which is also the first single. I hear T.Rex all over this one. Not so much in the sound, but in the bluesy, gritty and thoroughly danceable quality. Have you turned on ESPN lately? This song has been tough to avoid. But for whatever reason, I rarely tire of a great Black Keys tune.
The next several tracks rock like a house afire! "Dead and Gone" hints at Iggy's version of "China Girl," and even Motown.
My favorite song from the album is, "Gold on the Ceiling." The Black Keys aren't just a little blues duo anymore. This one is full of layered harmonies, handclaps, tacky keyboards and dirty guitars. Auerbach sings, "They wanna get my Gold on the ceiling/I ain't blind/Just a matter of time before you steal it/It's alright/Ain't no blood in my eye." Could he be forecasting about the trappings of rock-n-roll success? This one to me is an instant classic.
"Little Submarines" might be The Black Keys,"Stairway to Heaven." It starts simply with Auerbach and his acoustic guitar, and then builds to Zeppelin-like proportions. Another highlight is "Hell of A Season" which show the Keys may have listened to a little reggae, or at least The Clash's version of it. Nothin' wrong with that!
The album's final track is "Mind Eraser." When I heard the line, "don't let it be over," it's like The Black Keys read my mind. This album is definitely gonna be spending quite a bit of time in my player!