Album Review: Amy Winehouse - Lioness: Hidden Treasures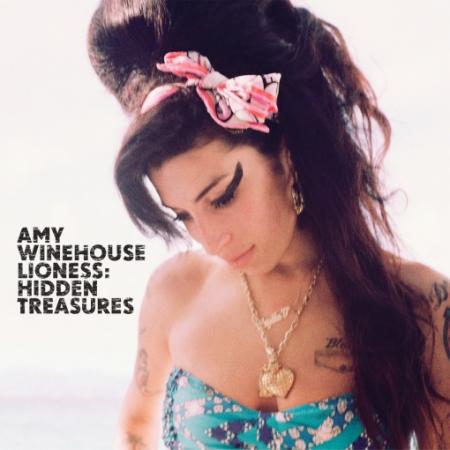 When you think of Amy Winehouse, you may think of the tragedies of her short life that played out right in front of us. It's hard not to think about the multiple times we read about her substance-fueled performances or the performances cancelled because she was unfit to take the stage. We remember the volatile relationship with Blake Fielder-Civil. There were stints in rehab and brushes with the law. These things all seemed to be forgettable tabloid fodder that melted from our minds the minute we heard her sing.
I learned that Amy Winehouse had died after returning home from running errands with a friend. She and I had the same reaction once we had plugged in. We simultaneously sent each other the same text. "Amy Winehouse is dead!" Later that evening while in attendance at the U2 show, there was plenty of conversation on the subject and Bono dedicated "Stuck in a Moment You Can't Get Out Of" to Amy.
Amy would have been 28 on September 20. On that date, her duet with Tony Bennett, "Body And Soul," was released. On Halloween, we learned about the posthumous collection Lioness: Hidden Treasures which was released earlier this month. Each time I sat down to write this review I was moved to tears. I think of the talent we've lost and what she would have musically accomplished in her future.
There are times when the effort seems too rushed. Maybe the backing band sounds too canned and corny. Maybe they could have cut out the ramble at the end of a song. But overall this is a bittersweet CD I am proud to have in my collection.
I really enjoyed the reggae twist on "Our Day Will Come" and the earnest rendition of "Will You Still Love Me Tomorrow?" It was interesting to hear the demo and stripped down versions of Amy's well-known tunes "Valerie" and "Wake Up Alone."
But there are two big highlights on this recording for me. First, the spot-on performance of "The Girl from Ipanema," which has been covered by so many artists over the years that it was hard to imagine someone could make it sound fresh and new. But she accomplished it! Secondly, "A Song for You," which seems like a heavy dose of foreshadowing with the lines "I've acted out my love in stages / With ten thousand people watching..." and, "And when my life is over / Remember when we were together / We were alone and I was singing this song for you."