Album Review: Jack White - Blunderbuss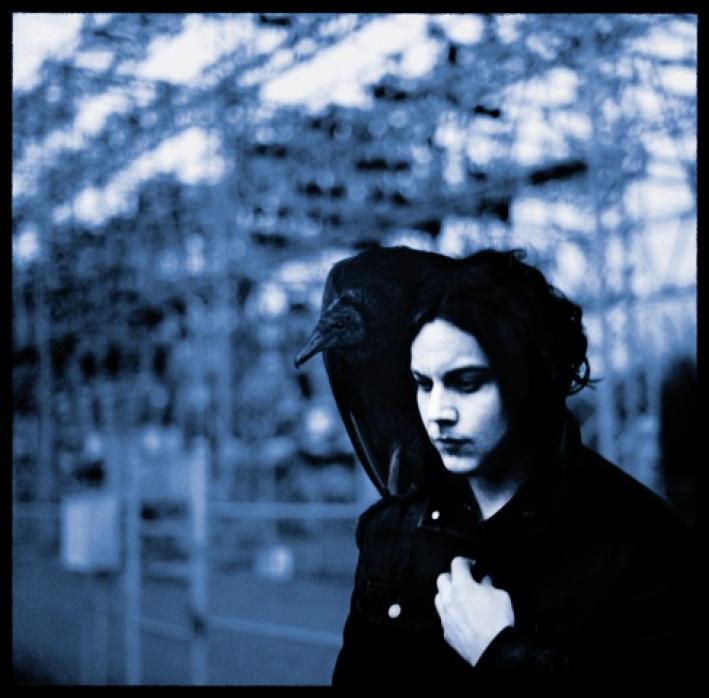 Jack White is no stranger to making records. From The White Stripes to The Raconteurs, to The Dead Weather and producing records for Loretta Lynn and Wanda Jackson, he's become a music icon and an admired guitar player. Until now, we've experienced Jack White's trademark sound and vocal style through his various projects and bands. After all this time, he's finally made a record under his own name. It's his debut, solo full-length album Blunderbuss.
Upon first listen, this record feels a little disconnected. The individual songs stand well on their own, but the album lacks any sort of flow. I could set the tracks to shuffle and feel like I was just listening to a collection of Jack White singles. As I spent more time with the record, I picked up on a better sense of cohesiveness. These songs have the Jack White "sound" in common — that's the link. Highlights of the record are the singles "Sixteen Saltines," "Love Interruption" and "Freedom at 21." Fans of Jack White's other projects will find that familiar sound in those three songs. Other stand out tracks are the lead single "Blunderbuss" and the cover song "I'm Shakin." "Blunderbuss" is simultaneously fresh and familiar, invoking the sound of a classic country ballad. It has a touch of Nashville in it since that's where Jack White calls his home. The cover of the Little Willie John song "I'm Shakin'" was a favorite of mine. White does a great job of covering songs, but also making them his own (The White Stripes covering "Jolene" is a good example).
It was a pleasant surprise to hear so much piano as a lead instrument on this record. I've become too accustomed to pairing Jack White with a guitar — it's nice to hear a departure from his main instrument. In his band The Dead Weather, he played the drums. On "Blunderbuss" he showcases just how much he's capable of doing with instruments. You'll still hear plenty of Jack White's distorted guitar sound on this record, but many tracks find White exploring different styles and vibes.
One of the promotions for this new record was the release of 1000 balloons with the "Freedom at 21" single tied to it. I've been wondering if anyone had actually recovered one. My follow-up research brought me to Jack White's label Third Man Records. An update on the website said only about a "handful" had been discovered. If one happens to float into your backyard, make sure to send a message to the folks at Third Man Records in Nashville. Also, keep in mind you vinyl enthusiasts: these are highly collectable records. So, please don't throw it in the trash.
Resources
What is Spotify?
Related Stories
Interview: Jack White talks with Mary Lucia Jack White talks to Mary Lucia over the phone about his record label (and store) Third Man Records, collaborating with Wanda Jackson, "throwaway" records, and why comedians should record more albums.
That Ain't Jack White's song, it's Little Willie John On Wednesday, October 10, 2012, Jack White premiered the video for 'I'm Shakin'.' Learn about the history of the song -- and the original artist behind it from The Current's program director Jim McGuinn.