Album Review: Beach House - Bloom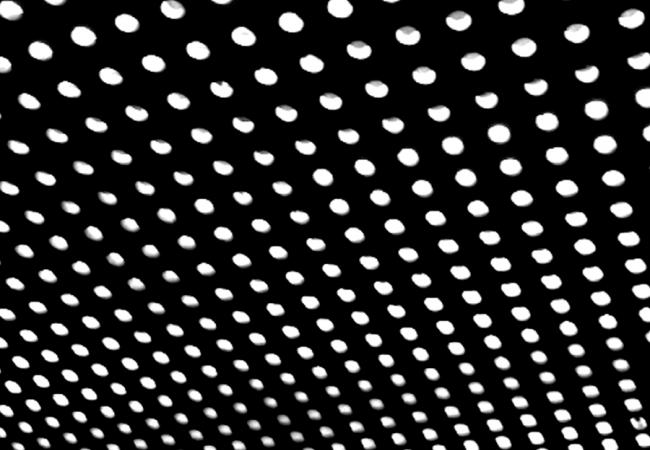 Over the last six years, Baltimore-based duo Beach House has quietly honed a lovely, enveloping sound. Welcoming and melodic yet capable of conveying deep emotional subtlety, the band's music is often labeled "dream pop." While it's true that there's a heady, hazily pleasant quality to the band's music, their sound is far more grounded and organic than many other bands that get hit with that tag. Eschewing the effects-heavy, lo-fi style endemic among their similarly inclined peers, guitarist/keyboardist Alex Scally and singer/organist Victoria Legrand craft their tunes in startlingly simple and straightfoward fashion, staying firmly anchored in guitars-and-keyboards pop, conventional songwriting and sonic precision while still setting a distinctly oneiric mood.
The band's self-titled 2006 debut had its fans, but it was their great sophomore effort Devotion that really established them in indie circles. 2010's Teen Dream, however, was perhaps Scally and Legrand's landmark release. The record sported gorgeous production and some of the best songwriting the duo had ever done, solidifying their reputation and bringing on droves of new admirers. On their fourth album, Bloom, the band has surpassed that achievement, delivering the best music of their career.
Standout track "Lazuli" layers synth and guitar arpeggios with ambient washes of electronic sound, with Legrand's radiant multi-tracked vocals at the song's heart, sounding both urgent and casual. On "The Hours," Legrand turns in a spirited and dynamic performance over a sun-kissed arrangement from Scally.
Bloom isn't quite a rock record, but its reliance on Scally's stylish slide-guitar helps set it apart from some of the electronica- and synth-pop-influenced music being turned out by many of Beach House's peers. Scally gets an impressive tone out of his guitar, hitting a thickness on the low notes that recalls surf-rock but still achieving a spry, pristine sound on the trebly guitar figures that gird so many of Bloom's tracks. Legrand's organ, the band's other trademark element, is used wonderfully throughout the album, offering a fullness that doesn't overpower the richness of the vocals and synths.
All of these elements come together beautifully on the album's best track, "The New Year." Effervescent, bordering on trascendent, the song swells and recedes, cushioned by a warped, feedback-daubed cloud of guitar sound and capped with a beautiful vocal from Legrand and steady, lulling drums.
Bloom's one weakness is its curiously stilted album sequencing. The album's back half is so overloaded with its strongest tunes, that some songs on the album's first half — such as the album opener (and first single) "Myth" — come off as modest and plain by comparison, and feel weak on repeat listens. Yet this, paired with the consistency of mood that Scally and Legrand delicately create, lends Bloom a sense of linearity: its emotional landscape grows more textured and detailed with each song.
Related Stories
Theft of the Dial: Beach House Baltimore duo Beach House stopped by The Current studios to chat with Mark Wheat, take over our airwaves and play some of the songs they're feeling lately.
Beach House performs in The Current studio Three albums into an astronomic career, Beach House is the critically renowned project of Victoria Legrand and Alex Scally, Baltimore natives who make ethereal dream-pop sound easy.