Musicheads Essentials: The Afghan Whigs - Gentlemen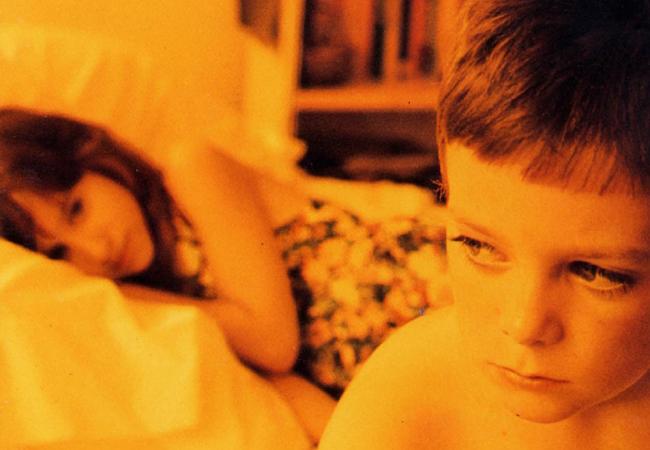 When people ask me what Afghan Whigs record they should listen to as an introduction to the band, without hesitation I say Gentlemen and here's why...
Released in autumn 1993, Gentlemen was the band's major label debut on Elektra Records. The album was released at exactly the mid-point in The Afghan Whigs' recording career. They'd done a lot of touring and had paid a lot of musical "dues" by that time. The band was crawling free of the "Grunge" genre tag they often got looped into because of their time on the Sub Pop record label... And while Greg Dulli, Rick McCollum, John Curley and Steve Earle could do their share of rocking, they simply couldn't be pigeonholed like that.
From the opening sounds of "If I Were Going" to the mostly instrumental closing track "Brother Woodrow / Closing Prayer," Gentlemen shifts from breathy (and at times spoken) moments to moody scorchers that wail and scream. Disconnected bad-boy Greg Dulli leads the charge with a sneer in his voice, singing over guitar licks so filthy a good girl would blush.

The lyrics on "Debonair", "What Jail Is Like", "Fountain And Fairfax" and Gentlemen's title track delve into dark tales of alcohol, drug and physical abuse with such clarity, guilt and honesty that you might ask ,"Is this misogynistic guy the real Greg Dulli or a character?"
The only song on Gentlemen that was actually recorded in the band's hometown of Cincinnati is the opening track, "If I Were Going," which features the sounds of driving across a bridge between Kentucky and Cincinnati (the band achieved this by holding a microphone out of a car window). It segues smoothly with a "click" into the title track, which sets us up with that unforgettable opening line: "Your attention, please."
Gentlemen is arguably the band's biggest commercial success, garnering them airplay on alternative radio, MTV and the late night talk show circuit. In many circles The Afghan Whigs aren't "a Cincinnati band," they are the Cincinnati band.
You've probably heard me talk about my adoration for this band. Perhaps you've heard me say that The Afghan Whigs changed my life. That sounds profound and unbelievable, but it's true. At the very least they changed my taste in music forever. Prior to the discovery of this band, my musical taste leaned mostly towards hair-metal, with a healthy dose of Prince and a dab of grunge. I grew up in a rural area about an hour from Cincinnati. And I had absolutely no attachment to or awareness of the "local scene" in Cincinnati until I was in my mid-twenties.

Luckily, my best friend, Robbie had moved to the city and had much better musical taste than I did. Whenever we got together we would talk about music and exchange cassettes, CDs and good old mixtapes in hopes of swaying the other's taste. He had been listening to lot of "alternative" music on 97X, this weird radio station in Oxford, Ohio whose signal couldn't quite reach my hometown. I distinctly remember when he would carry on about this band and I'd heard their name mentioned on one of the Cincinnati stations (though they didn't play any of their songs).
In the spring of 1994, Robbie insisted that I should see my first Afghan Whigs show. They were playing an arena show in Dayton, Ohio along with The Breeders and Guided by Voices. A week before that show, Robbie and I had one of our regular music exchanges. I gave him my copy of the Type O Negative CD Bloody Kisses. In preparation for the show, he loaned me his copy of Gentlemen. I had never heard anything like it before. Sure, the metal I had enjoyed for so long talked a lot about drinking and sex, but not like this. This was something cerebral, yet darker — something with real depth and disturbingly honest lyrics.
I spent a week with the CD, not realizing the band had released three albums prior to this one. I thought that I would know all the lyrics to all their tunes by the time of the show. I felt like I had cheated. After all, there were some repeated lyrics between "If I Were Going" and "Debonair." The show date came, and while they played a lot of material from Gentlemen, I didn't know as much of their material as I thought I would. And then something amazing happened. In the middle of one of their own tunes, they launched into a Prince cover. I remember the look on Robbie's face as I was singing along to a song he didn't know. From that moment forward, I became a Whigs fan and follower.

We would go to every show in the Cincinnati area. Back then, we would get a couple every year. And at least we could always be assured we'd get a show around the holidays, where lead singer Greg Dulli would dedicate songs to his mom from the stage. We saw all of their shows at Bogarts, a couple at Southgate House, even their "Gato Negro" show at Sudsy Malones. I remember once attending a Howlin' Maggie show where they stopped their set so we could watch The Whigs on Letterman. I have seen this band perform live more than any other, with Twilight Singers (Greg Dulli's other project) coming in second.
Less than a month after my first Afghan Whigs show, I interviewed at 97X (WOXY.com). As I started my car after the interview, The Afghan Whigs' tune "Rebirth Of The Cool" was playing on the station. I was lucky enough to secure that job and to spend 12 years with that station before moving to Minneapolis. Members of The Afghan Whigs made multiple stops by the station, whether it was to perform, do an interview or take listeners questions in an online chatroom. It wasn't until the station was leaving the airwaves that I became aware of that station's effect on vocalist Greg Dulli as he was growing up. To quote him (from a Cincinnati Enquirer interview) "...So, viva WOXY. You messed me up good. " The very last song I played on the station was an Afghan Whigs song.
When the band broke up, Robbie and I certainly went through a mourning period. Luckily, The Twilight Singers shows in Cincinnati always seemed to become a mini-reunion of sorts, with Greg calling former band members and friends to the stage to play.
Gentlemen is my constant companion, whether it's a road-trip soundtrack or a crutch to get me through dark times. Robbie passed away last year... but when I play this record (which I do often), I imagine we're together again. When the notice that the band was reuniting for some dates hit my inbox last year, I squealed like a little girl at the opening line: "Your attention, please!"
Essential tracks:
 "What Jail Is Like," "
If I were Going/Gentlemen," "
Debonair," "
Be Sweet"
(For a more comprehensive look at the story behind and making of Gentlemen, I highly suggest the 33 1/3 book written by Bob Gendron.)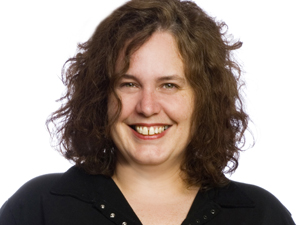 Barb Abney can be heard weekdays 10 a.m.-2 p.m. on The Current. Abney came to The Current in 2006 from Cincinnati's WOXY.com, one of the premier alternative stations in the country. She DJ'd there for 12 years and built a radio and online community of music nerds.