Album Review: Fiona Apple - The Idler Wheel...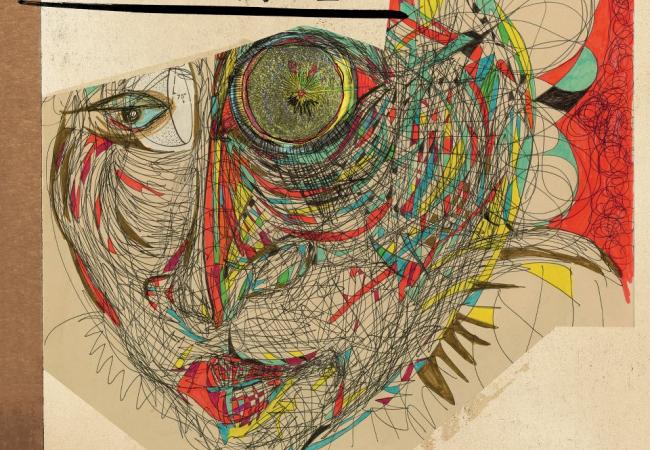 It's been seven years since Fiona Apple's last album — which can be perceived as a hiatus by those of us accustom to being bombarded with a steady stream of new music. But a long pause between releases is business as usual for Apple, whose intentionally slow-paced and methodical approach to writing music has resulted in a stunning catalog of songs.
For her latest effort, which has an entire 23-word poem for a title (The Idler Wheel is wiser than the Driver of the Screw and Whipping Cords will serve you more than Ropes will ever do), Apple relies on only a sparse rhythm section and her own piano-playing to propel a collection of emotionally wrought, confessional songs. At the album's best, her nimble piano riffs and evocative delivery conspire to convey the deepest truths buried in Apple's psyche; at the album's most challenging, those truths are pushed to the forefront in raw and unadulterated ways that feel confrontational — yet one gets the sense Apple isn't really thinking of her audience when she records her songs, that she doesn't really care if anyone is listening or not. That illogical combination of unabashed honesty and emotional distance continues to make Apple an alluring artist.
"I just want to feel everything," Apple sings on the album's opening track, "Every Single Night," and proceeds to take us on a journey through her own restlessness, anxiety and romantic woes. Even at her most melodramatic, there is self-awareness; Apple knows she's being difficult, and that her willingness to embrace her emotional unpredictability is an intrinsic part of her personality. "I'm amorous but out of reach" she sighs on "Valentine," and offers what can be the album's thesis on "Left Alone:" "How can I ask anyone to love me / When all I do is beg to be left alone?"
Musically, Apple and her percussionist/co-producer, Charley Drayton, have created a minimalist pastiche that some might compare to jazz, especially on more rhythmic tracks like "Left Alone." But Apple never veers into improvisation, instead perfecting a single, repeated piano hook and looping it throughout the song, almost as if sampling herself. As on past albums, Apple seems to prefer the low end of the piano and works it dexterously, while Drayton brings in an array of eccentric instruments (the lute-like bouzouki, an autoharp, plus field recordings of random clicks and clangs) to punctuate her playing.
The most accessible moments on the record come when the two work together to create the ambiance of a smoky cabaret, or perhaps a basement club after hours with its doors locked and only Apple and Drayton commandeering the room. The audience is an afterthought on The Idler Wheel — which somehow makes listening to it all the more rewarding.