Delta Rae performs in The Current studios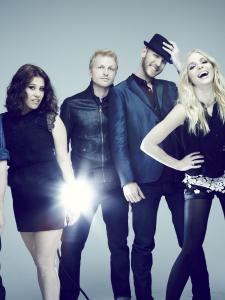 Siblings: you can't live with them, you can't be a folk rock band without them. At least that's the case for Ian, Eric and Brittany Holljes, who along with Elizabeth Hopkins, Mike McKee and Grant Emerson, form the Durham-based sextet, Delta Rae.
Delta Rae's debut album, Carry the Fire, was released earlier this summer and is the successor to the group's successful self-titled debut EP from 2010. While in town to play a set at the 7th St. Entry, Delta Rae visited The Current studios to talk with Bill Deville about family bickering on the road, their high school a capella roots and raising $28,000 for their album through Kickstarter.
Songs performed: "Morning Comes," "If I Loved You" and "Bottom of the River."
Guests
Resources