The Alabama Shakes perform in The Current studios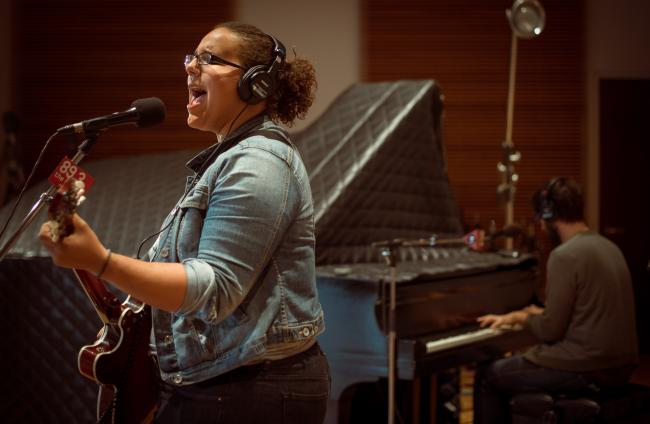 Forget the dragon, 2012 is the Year of the Alabama Shakes. As we enter the eighth month of the year, the roots rock group from Athens, Alabama has launched into national prominence, appearing on Conan and The Late Show with David Letterman, taking SXSW by storm, releasing their debut album, Boys & Girls — which was our CD of the Week — and selling out venues like First Avenue.
While in town for their sold-out show at First Avenue, the band stopped by The Current studios to talk with Mark Wheat about the differences between American and British audiences, favorite Olympic events and Brittany Howard's favorite Led Zeppelin tune.
Songs performed: "Hang Loose," "I Ain't the Same" and "Rise to the Sun."
Guests
Resources
9 Photos
Alabama Shakes perform in The Current studio

(MPR / Nate Ryan

)

Alabama Shakes perform in The Current studio

(MPR / Nate Ryan

)

Alabama Shakes perform in The Current studio

(MPR / Nate Ryan

)

Alabama Shakes perform in The Current studio

(MPR / Nate Ryan

)

Alabama Shakes perform in The Current studio

(MPR / Nate Ryan

)

Alabama Shakes perform in The Current studio

(MPR / Nate Ryan

)

Alabama Shakes perform in The Current studio

(MPR / Nate Ryan

)

Alabama Shakes perform in The Current studio

(MPR / Nate Ryan

)

Alabama Shakes perform in The Current studio

(MPR / Nate Ryan

)
View 8 more photos