Family of the Year perform in The Current studios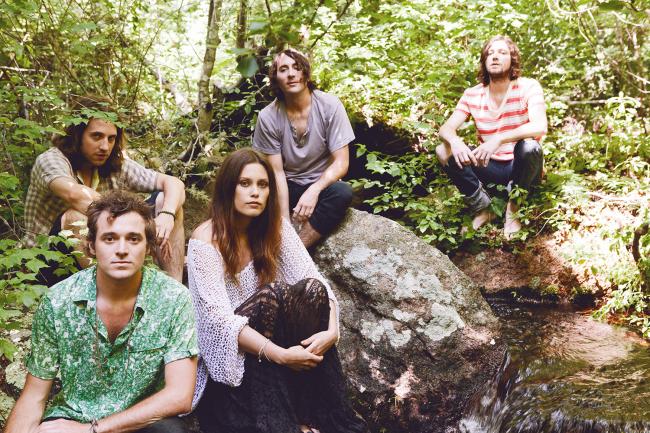 "I hope you can read this as my handwriting has gone down the tube since they invented the iPhone."
"It has taken us slightly longer than anticipated to get across this great big beautifully colorfull [sic] country. Perhaps because we're sticking to states that permit drinking in RV's."
"me & v haven't showered in 3 days but the boys keep hinting that we should. I compared myself to a homeless girl trying to fancy herself up @ a rest stop by putting a bow in my hair."
"writing postcards in a moving vehicle gives you awful penmanship"
Who needs Twitter for these messages when there are postcards? Searching for innovative ways to fund their touring lifestyle, Los Angeles indie-band Family of the Year began selling postcards. For $5, the band would send postcards with personalized handwritten messages from the road — after posting them online, of course. The band describes the process as "old school Twitter."
Family of the Year is no stranger to crowd funding. They have funded their recording and touring by selling their music through donation optional pricing structures. The four-piece group is currently on tour after releasing their second full-length album, Loma Vista. On the day of their sold-out show at the 7th St. Entry, the band stopped by The Current studio to chat with Mark Wheat about their Welsh heritage, Olympic fever and recording for the first time in a studio.
Songs performed: "Buried," "Hero" and "Diversity."
Guests
Resources