Musicheads Essentials: Stax Records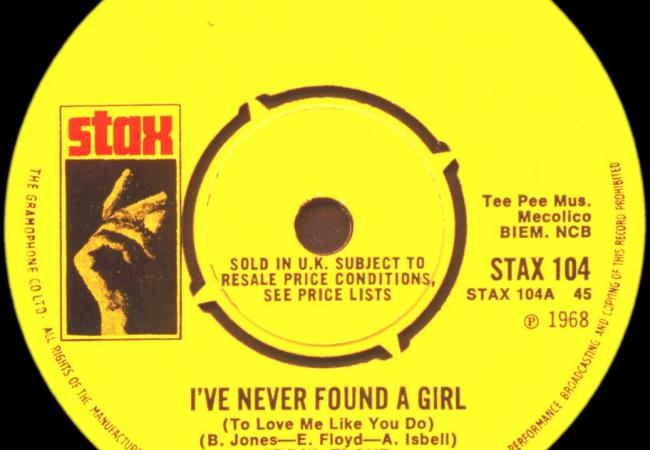 In 1957, Jim Stewart and his sister, Estelle Axton, founded Satellite Records in Jim's Memphis, Tenn. garage. When they learned there was already a Los Angeles label with the same name, they combined the first two letters of their last names, and Stax Records was born.
Jim, a country fiddler, planned to record and release rockabilly 45s, like Sun Records was doing across town. That plan changed in 1959 when Jim and Estelle, who were white and knew nothing about the area's black music scene, turned an old theater in a largely black Memphis neighborhood into their recording studio and record store. This was a bold move in a city that would later close down their public pools rather than integrate them. But musicians cared less about skin color than musical prowess.
The studio's house band, Booker T and the MG's, was one of rock's first integrated groups and backed hundreds of Stax hit singles, featuring Booker T. Jones' smoldering Hammond organ and guitarist Steve Cropper's signature greasy rhythm guitar licks. Their own hit, "Green Onions," is arguably rock's greatest instrumental. This band could lay down a groove on a dime!
The "Stax sound" wasn't created using arrangers and charts, but was developed by musicians ad-libbing the grooves in jam sessions. The sound was also influenced by its location. To save money, Jim Stewart never changed the sloped floor of the theater, which gave the recordings a distinctive deep, raw sound. You can often tell a Stax recording in just a couple notes! There was certainly no lack of talent at Stax. Memphis, like New Orleans, has always been a hub for southern musicians... like a "ground zero" for blues, rock and soul.
Musically, it all started to happen in 1960 when Rufus Thomas, a former DJ and longtime promoter of everything, including himself, released the single "Cause I Love You," featuring his daughter, Carla. Rufus had several more hits on the label, usually about new dance steps and animals, like "Do the Funky Chicken," or his biggest hit, "Walkin' the Dog." And Carla had her own early Stax hit with "Gee Whiz," with lush strings and her youthful-yet-soulful vocal. It still gets me every time!
In 1961, The Mar-Keys signed on and recorded the instrumental single, "Last Night," which shot to #3 on the US pop charts, and #2 on the R&B charts. The Mar-Keys often joined the house band, and were later known as The Memphis Horns.
One of the most successful acts to record at Stax was Sam and Dave who signed on in 1965 and reeled off a long string of hits including "Hold On, I'm Comin," "I Thank You" and "When Something is Wrong with My Baby." Their song "Soul Man" was one of the first songs by a black group to top the pop charts with the word "soul" in it, which helped define the genre for a new audience.
Earlier in the 60's, Stax signed Otis Redding, a young charismatic singer from Macon, Georgia, who quickly became the label's biggest star. Redding's first Stax recording was "These Arms of Mine," and by the mid 60's, he was a hit machine with songs like "I've Been Loving You Too Long (To Stop Now)" and "Respect." "Tramp," his duet with Carla Thomas, became part of the American fabric. This was the heyday of the Stax label, but it wouldn't last.
In 1967, Otis Redding and several of his bandmates died when his plane went down in foggy conditions, crashing into Lake Monona on the way to a Madison, WI show. Just three days earlier, Redding had finished recording his last hit for Stax, "Sittin' on the Dock of the Bay." Six months later, Martin Luther King was shot in Memphis.
Things weren't the same at the converted movie theater. The distribution deal that Stax had with Atlantic Records had expired, and the label was struggling.
Al Bell joined Stax in 1965 and climbed the ranks rapidly. In 1969, he spearheaded a near-simultaneous release of 27 albums. Maybe the most successful was Hot Buttered Soul, by veteran Stax songwriter/producer Isaac Hayes, which established Hayes as a recording artist in his own right. The Staple Singers joined the label and revamped their family gospel sound, taking it in a secular pop direction without losing its positivity. The family had big crossover hits like "Respect Yourself," and "I'll Take You There," which was co-written by Bell. But the "Stax sound" was largely gone, and that same year, Estelle sold her share of Stax to Bell.
By 1970, most of the MG's had moved on. Booker T. Jones and Steve Cropper left Stax, and bassist Donald "Duck" Dunn and drummer Al Jackson did session and production work. Jackson also played on and co-wrote several Al Green hits.
Stax became more involved with soundtracks. The 1971 film Shaft, featuring Isaac Hayes' soundtrack, was a huge success. In 1972, Al Bell spearheaded the Wattstax festival, a Los Angeles concert featuring Stax artists in response to the Watts riots. The Wattstax documentary was released the following year and featured great concert footage from Isaac Hayes, Rufus Thomas and The Bar-Kays, who were the surviving members of Otis Redding's band. The film is also a rare chance to see Rev, Jesse Jackson introducing bands, sporting a full afro!
Even with the success of Wattstax, the future of the label was in doubt, and after some bad business transactions and a failed distribution deal, Stax filed for bankruptcy in 1975.
Stax is still around today. Concord Records purchased the label in 2004 and has released albums by Angie Stone and Soulive. And if you get to Memphis, check out the fantastic Stax Museum, built on the site of the old converted movie theater.
I think the glory days of Stax were the early years, in the '60s. The music from that era is an essential part of any musichead's collection. How could you go wrong with an ace band like the MG's and some of the south's greatest soul singers! A good place to start might be the 2 CD set Stax 50th Anniversary Celebration, which features wonderful liner-notes, and a 3D cover with the supercool finger snap logo!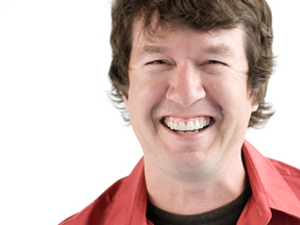 Bill DeVille has worked in radio for more than 20 years. You might remember him from his 12-year stint as the overnight host and music programmer on Cities 97. While there, he also hosted Minnesota Music, where he interviewed a number of local music legends: the Jayhawks, Semisonic, Mason Jennings and Soul Asylum. DeVille started his radio career in Sioux Falls, S.D., and also spent some time at KABL (a Minneapolis-based, cable-radio station). Bill's deep musical knowledge is a huge asset to 89.3 The Current. He's likely sporting a Stax shirt at this moment.