Twin Cities Mayors interviewed by Mary Lucia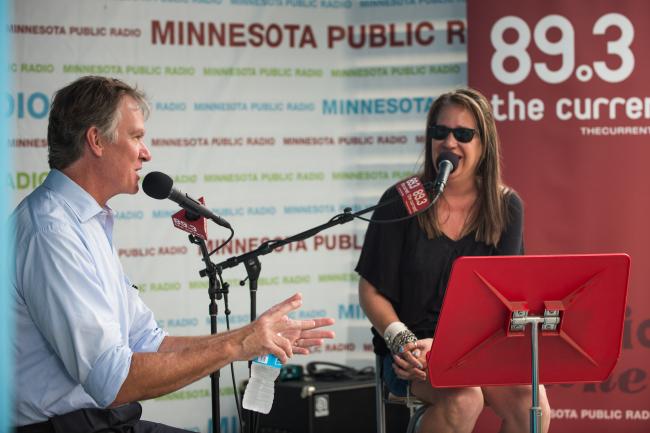 Saint Paul Mayor Chris Coleman stopped by the MPR booth at the State Fair Thursday for an interview with Mary Lucia.
Listen to them chat about the State Fair, Director of Arts & Culture Joe Spencer, "the soul of Saint Paul" and more, and check out some photos from the event.
Minneapolis Mayor R.T. Rybak chatted with Mary on Friday.
4 Photos
Saint Paul Mayor Chris Coleman stops by the MPR booth at the State Fair.

(MPR / Nate Ryan

)

Mayor of Saint Paul Chris Coleman talks to Mary Lucia.

(MPR / Nate Ryan

)

Mayor of Saint Paul Chris Coleman talks to Mary Lucia at the State Fair.

(MPR / Nate Ryan

)

R.T. Rybak at the Minnesota State Fair with Mary Lucia.

(MPR Photo / Nate Ryan

)
View 3 more photos