Album Review: Divine Fits - A Thing Called Divine Fits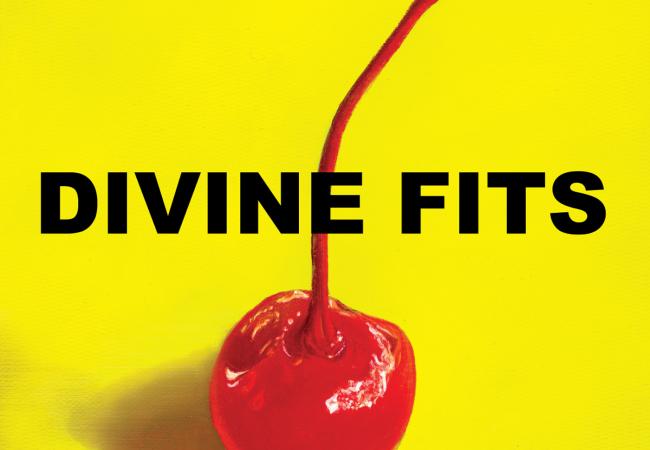 A "supergroup" is a band comprised of musicians who are already famous. In the 70s, supergroups defined some of the most notable progressive rock groups. But today, it's a last resort label for a band that should be great but isn't. While Divine Fits could be called an indie rock supergroup, they're too good for the label.
Britt Daniel of Spoon teamed up with Dan Boeckner after Wolf Parade announced their indefinite hiatus. The two recruited Sam Brown of New Bomb Turks to play drums and together they started working on an album. The rest of the story can be heard on their debut album out this week, A Thing Called Divine Fits. All 11 songs perfectly combine the three musicians' talents.
I won't deny Divine Fits the label of supergroup, if that's what it takes to convince you to listen. After all, they fit the profile if you follow their respective bands. Yet, A Thing Called Divine Fits isn't about flaunting chops or propping-up egos. Britt Daniel doesn't assume the role of frontman or even dominate the songwriting credits. Their debut is clearly the product of mutual admiration for musicianship and good songwriting. From the lead track, "My Love is Real", to the end of the album there are hints of each member's signature style however it's always masked under the persona of the band.
A critique of A Thing Called Divine Fits wouldn't be complete without a mention of their producer Nick Launay — the English record producer responsible for the early sounds of Public Image Ltd, Killing Joke, and Gang of Four. Launay has continued to shape the sounds of independent rock music over the past decade from his work with Yeah Yeah Yeahs to Nick Cave's forward-thinking project Grinderman. Divine Fits (recorded at Seedy Underbelly — which has roots in Minneapolis) has all the touches of Launay's work fusing high production values with extremely good taste.
With Launay in the mix, A Thing Called Divine Fits is more than a garden variety indie rock album. It's a collection of songs written and recorded with an intention — to make something new while referencing all the right sounds of rock music. You can hear the sonic references to early post-punk underneath what might otherwise be a predictably guitar and bass driven template of a Spoon or Wolf Parade song. Daniel and Boeckner trade songs on the album as if they were riffing on a theme that is just out of reach from the listener. The cohesiveness of the album creates a hope that Divine Fits is more than another side project for Daniel's music/production resume.
When they tour, don't be the fan heckling for a Spoon song at the encore. Instead, appreciate Divine Fits for what they are, super or not.
Resources
Related Stories