Our first taste of fall: 5 new songs you'll hear on The Current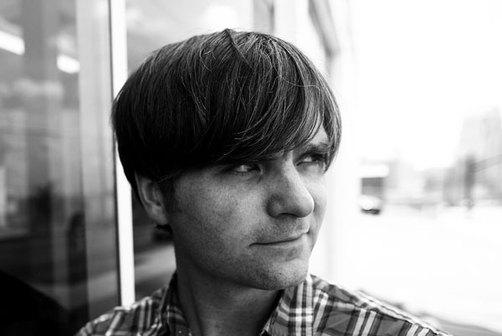 The dust has settled from the State Fair and Labor Day weekend here at The Current, and we're all firmly geared toward fall. Of course, that doesn't mean things are getting any less busy. We have plenty of events going on — we held another edition of Policy and a Pint earlier this week, and Steve Seel's discussion with David Byrne and Conor Oberst's show at the Fitz are both rapidly approach — and, as always, there are tons of exciting shows and new releases on the horizon.
In the midst of all of this activity, we've added a bunch of music from recently released and upcoming albums in the last few weeks, and here's just a sampling of what's new on The Current airwaves this week, including a first taste of Death Cab for Cutie frontman Ben Gibbard's solo venture and thrilling newcomers like Milo Greene, Niki and the Dove and the Neighbourhood.
Benjamin Gibbard – "Teardrop Windows"
Death Cab for Cutie frontman Ben Gibbard is set to embark on a solo career with his first full-length in his own name, Former Lives, due out October 16 on Barsuk Records. A couple of weeks later, on November 1, he'll stop by the Assembly Hall at the Women's Club in Minneapolis for a show. "Teardrop Windows" is an ambling folk-rock tune with clever, allusive lyrics that give us our first taste of what Gibbard's got in store for us on the new record.
The Neighbourhood – "Female Robbery"
They may use the British spelling for their name, but The Neighbourhood's clever, sunny indie-pop sound is firmly rooted in the warm weather of their hometown, Los Angeles. The band's debut EP I'm Sorry came out in May, and single "Female Robbery" shows off the band's catchy songwriting over dense and dramatic soundscape courtesy of producers Justin Pylbrow and Emile Haynie (the latter of whom handled much of Lana Del Rey's Born to Die).
The Vaccines – "Teenage Icon"
The Vaccines, British purveyors of a catchy mishmash of post-punk, hardcore and classic rock influences, debuted with What Did You Expect from the Vaccines? last year. The frantically tuneful "Teenage Icon" heralds the band's sophomore effort Come of Age, released September 4 on Sony.
Niki and the Dove – "DJ Ease My Mind"
Continuing in Sweden's tradition of imaginative, alluring indie electro-pop (think The Knife, Robyn and Miike Snow), Stockholm-based trio Niki and the Dove began attracting buzz with their debut EP The Drummer last fall, and their momentum has only continued with the release of their debut album Instinct on Sub Pop earlier this year. This grandiose and darkly emotive dancefloor thumper is sure to stand out on The Current's airwaves.
Milo Greene – "1957"
Milo Greene is a band, not a person, although band members Robbie Arnett and Andrew Heringer used to use "Milo Greene" as the name of their non-existent booking agent to get gigs when they were first starting out. The quartet, whose members share singing and songwriting duties, put out their self-titled debut earlier this summer. Single "1957" showcases the group's disarmingly delicate acoustic indie-rock.