Album Review: The Roots - How I Got Over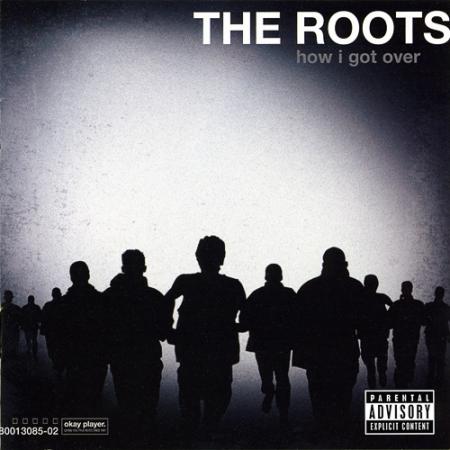 I remember the exact moment I went from liking hip-hop to falling head over heels in love with it. In 1999, I was working at a public radio station and we had a couple of DJs that had a hip-hop specialty show in the evenings that turned me on to so much amazing music. One night I was listening, and on came The Roots' "Act Too (Love Of My Life)" from their acclaimed 1999 release, Things Fall Apart. It was like time stood still for a moment listening to the band's mix of jazz scats, neo-soul and big beat under the poetic lament of MC Black Thought talking about what hip-hop means to him. It was a mind-blowing experience for me.
Philadelphia's The Roots have been paving the way for a new breed of mainstream conscious rap since the early '90s. Their brand of both unpredictable live jam sessions and thought-provoking lyricism helped broaden their fan base and introduce hip-hop to folks who otherwise hadn't taken much interest in the genre. The Roots' ninth studio album, How I Got Over, is probably their strongest work to date since the huge breakthrough success of Things Fall Apart. They continue to reign as one of hip-hop's most innovative acts, particularly on this album — which features contributions from some not so hip-hop acts such as The Dirty Projectors, Monsters Of Folk and Joanna Newsom alongside contemporary soul singers like John Legend and great MCs like Blu, Dice Raw and Phonte.
The Roots have a pretty good life right now. Being the house band for Jimmy Fallon has offered them lots of opportunities to collaborate with a revolving door of incredible artists that come through the show as guests. I'm guessing that might possible be the inspiration for some of their off-kilter collaborations on this album. What's really amazing, though, is that they could've written a record about living the good life. Instead, they chose a more interesting and artistic route. Black Thought, ?uestlove and the rest of The Roots gave us a record crowded with very honest themes about personal doubt, troubled neighborhoods, social problems, the economy and the environment. They really open up about a number of topics and manage to spin those subjects into inspirational mantras. Black Thought delivers these messages with such incredible strength and confidence, not to mention a resilience that is so convincing that he makes you believe he has the answers to all the problems plaguing the world.
After nine albums, you expect a band like The Roots to deliver a near perfect product for you. They've always been a band that I admired for not only their musicianship but their commitment to their craft. How I Got Over is one of their best works to date and carries on The Roots' tradition of innovation and revelation.
— Melanie Walker, former Music Director