Conor Oberst performs in The Current studio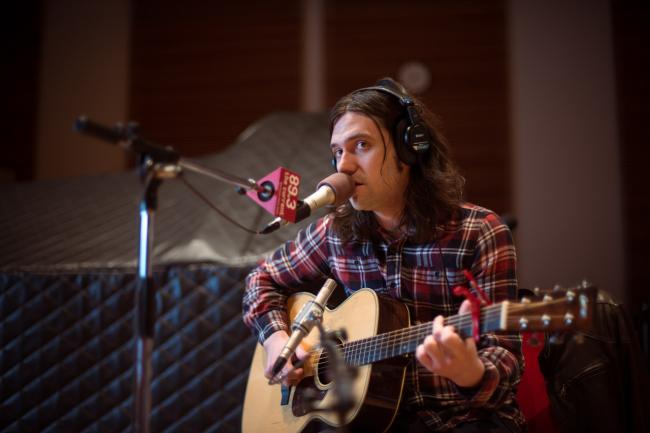 Singer-songwriter Conor Oberst may be best known for his work in Bright Eyes, but he is also a busy dude, playing with several other bands including Desaparecidos, super-group Monsters of Folk and his solo act with the Mystic Valley Band.
Conor Oberst plays the Fitzgerald Theater tonight, stripped down with just guitar, piano and vibes for a trip through his entire catalog. To get you in the mood for what will surely be a special evening, Conor stopped by The Current studios on the afternoon before his Fitzgerald Theater performance to squeeze in a few bonus songs omitted from his set tonight and chat with Mark Wheat about Omaha, his 400 Bar connections and why the last track of Cassadaga is supposed to make you turn off the record. Conor also debuts a new song, "You Are Your Mother's Child," that he wrote for the forthcoming 2012 film Writers.
Songs performed: "Cape Canaveral," "At The Bottom of Everything," "The Lime Tree" and "You Are Your Mother's Child"
Guests
Resources
4 Photos
Conor Oberst performs in the studios of 89.3 The Current

(MPR / Nate Ryan

)

Conor Oberst performs in the studios of 89.3 The Current

(MPR / Nate Ryan

)

Conor Oberst performs in the studios of 89.3 The Current

(MPR / Nate Ryan

)

Conor Oberst performs in the studios of 89.3 The Current

(MPR / Nate Ryan

)
View 3 more photos