Album Review: Bob Dylan - Tempest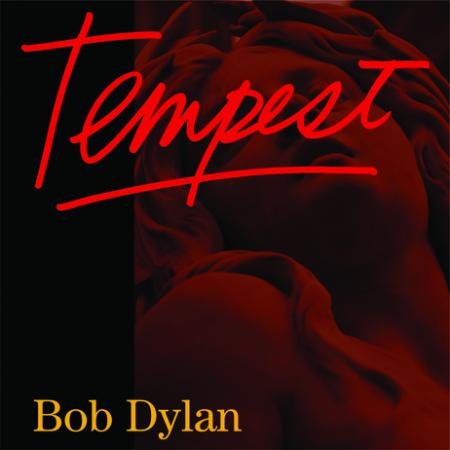 That Zimmerman fellow is back with (approximately) his 35th studio album, Tempest. In a nutshell, it's quite good .. once you get past some of the "rough as guts" vocals. Occasionally, it seems as though he strolled up to the mic just after waking, without even clearing his throat — let alone warming up his vocal chords.
But he's Bob Dylan! Woody Guthrie wasn't the greatest singer either, nor is John Prine (whom Dylan also admires). It's about the songs, stupid!
This may be the darkest album of his 50-year career. Death is all over this one. There is the 14-minute sea-shanty title track, "Tempest," which might be longer than it took the Titanic to sink after striking the infamous iceberg and features roughly 45 verses with no actual chorus.
"Tin Angel" is a good old-fashioned love-triangle murder ballad. Oddly enough, "Tin Angel" is also the title of a Joni Mitchell song (who hasn't had anything nice to say about Dylan in recent years). But say what you will, Dylan still writes great songs. This one is darker than black.
There are songs where Dylan sounds like the old bluesman that perhaps he has always wanted to be.
The third track, "Narrow Way," is a rollicking Chicago blues number. Dylan gives it everything he can muster, singing, "If I can't work up to you I'll surely have to work down to me someday." Any doubts about the bard's longevity were cast aside after hearing this! Dylan means business on Tempest. Time has not lessened his effort and dedication — making music is in his blood.
Speaking of the Windy City, Dylan shows some "big shoulders" on "Early Roman Kings," sounding like a hell-bent South Side bluesman while ranting "I ain't dead yet/my bell still rings." This song is bad-ass! The groove suggests a hat tip to Bo Diddley and Muddy Waters and the song features Los Lobos' David Hidalgo on concertina.
Dylan shows a more tender side on "Soon After Midnight," a Texas border-town ballad which is downright pretty. "Long and Wasted Years" features him sing-speaking/rapping with lines like, "What are you doing out there in the sun anyway?/Don't you know, the sun can burn your brains right out?"
Dylan also swings! "Duquesne Whistle" is a hot old-time jazz-influenced train song that has already been covered by another Minnesota icon — Garrison Keillor!
After 50 years in the biz — and countless albums and the "never ending" tour — Bob Dylan still sounds like he's having fun making music. What more can you ask for? To my ears, Tempest is another winner from our old buddy from the north country!