Ty Segall performs in The Current studios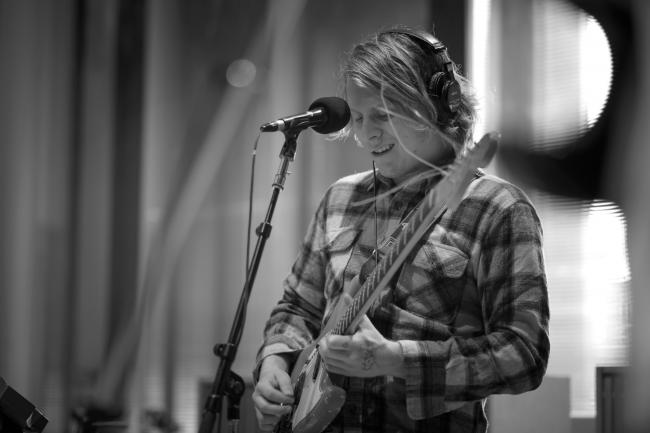 Ty Segall has been a busy man. Once upon a time, the guitar virtuoso was the secret gem of the Bay Area, but the world was bound to pick up on a guy who has released eight albums in just four years.
In 2012 alone, we've already seen a record between Segall and fellow San Francisco musician Tim Presley (aka White Fence), as well as another one with a full backing band. Now, Drag City is prepping a proper Ty Segall solo release called Twins on the cusp of extensive media attention in the States and abroad.
Songs performed: "Thank God For Sinners," "You're The Doctor" and "The Hill"
Guests
Resources
8 Photos
Ty Segall and his band performs in The Current studios

(MPR / Nate Ryan

)

Ty Segall and his band performs in The Current studios

(MPR / Nate Ryan

)

Ty Segall and his band performs in The Current studios

(MPR / Nate Ryan

)

Ty Segall and his band performs in The Current studios

(MPR / Nate Ryan

)

Ty Segall and his band performs in The Current studios

(MPR / Nate Ryan

)

Ty Segall and his band performs in The Current studios

(MPR / Nate Ryan

)

Ty Segall and his band performs in The Current studios

(MPR / Nate Ryan

)

Ty Segall and his band performs in The Current studios

(MPR / Nate Ryan

)
View 7 more photos