Welcome to the post-member drive avalanche: 5 new songs you'll hear on The Current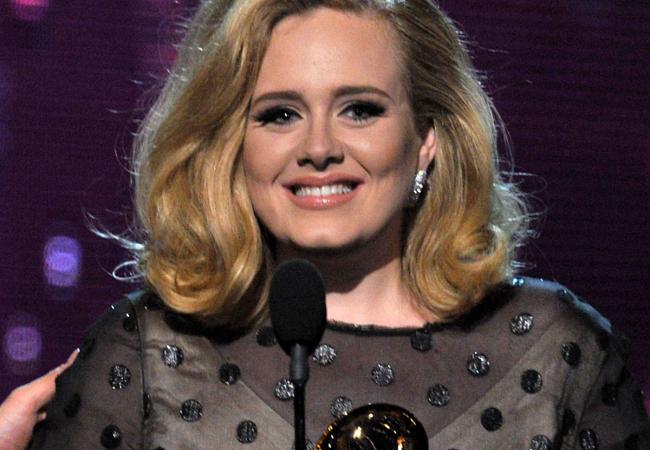 You may think that with the member drive behind us, The Current staff would be basking in our success — but you would be dead wrong! Instead, there's an avalanche of activity at The Current, with in-studio sessions and Thefts of the Dial galore!
This also means we've got plenty of great new music on our airwaves for you to enjoy. Here's just a sampling of what we've added to our mix this week, ranging from Adele's Bond theme to the Rolling Stones' 50th-anniversary celebration and beyond.
Adele – "Skyfall"
A few weeks ago, rumors began to swirl that Adele would be providing the theme to Skyfall, the twenty-third and most recent James Bond film. As one of pop music's biggest stars of the last couple years — and as the UK's preeminent pop chanteuse — Adele was a perfect pick to carry the Bond theme tradition forward, and "Skyfall," released on October 5, is a bold, majestic ballad perfectly suited to the adventure and drama of the Bond legacy.
Rolling Stones – "Doom and Gloom"
The Rolling Stones are coming up on their 50th anniversary as a band, and they're celebrating with a lavish career-spanning compilation called GRRR!, to be released as a triple-disc set and also in a deluxe 5CD/vinyl 7-inch edition. The release will also include two new songs, one of which, "Doom and Gloom," debuted last week.
Andrew Bird – "Three White Horses"
Andrew Bird is set to release an eight-song companion to his album Break It Yourself from earlier this year. The album, called Hands of Glory, features new songs, alternate takes of Break It Yourself material, and covers of songs by artists ranging from country legends the Carter Family to Minneapolis' own Alpha Consumer. Check out the opening track, "Three White Horses."
Dum Dum Girls – "Lord Knows"
Noisy dream-pop quartet Dum Dum Girls, based out of Los Angeles, rounded off some of their sounds' sharper edges when they signed to Sub Pop in 2009, but their lush textures and smart pop sensibility have only gotten stronger. The End of Daze EP, co-produced by Sune Rose Wagner of the Raveonettes, was released last month, and the morose, gently gorgeous single "Lord Knows" is one of the record's highlights.
Solid Gold – "The Pendulum"
It's been a while since we heard from Solid Gold, the local electro-rockers (and Rock the Garden alums) behind one of the local scene's breakout albums of the last five years, 2009's Bodies of Water. They're set to release their second full-length, Eat Your Young, next week, and "The Pendulum" offers our first taste of what they've been up to for the last year or so. Loaded with electronic textures and ominous melodies, the darkly epic track suggests promising things ahead on the band's sophomore release.