Robust Worlds Talks With The Local Show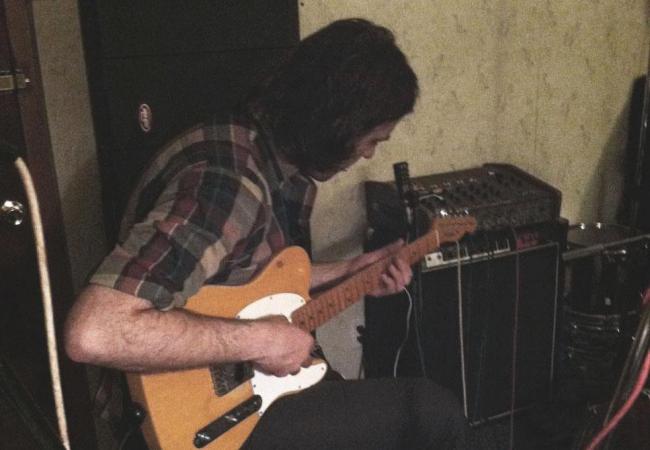 Chris Rose has been a go-to guitarist in town for years, playing with bands like Vampire Hands, Private Dancer and Heavy Deeds. For much of the last year though, he has embarked on a solo affair called Robust Worlds. The project is doused in characteristic reverb and provides dreamy imagery that cohesively pulls together all the work he's done in other acts through the years.
On this episode of The Local Show, Rose stopped by to talk with David Campbell about his new album Emotional Planet, why exactly it's so emotional, the wrap-up of his recent tour and more. He also spun some of his favorite local artists in the process.
Playlist
1. Brute Heart - "Wildfire" from Wildfire 7"
2. The Cactus Blossoms - "A Sad Day To Be You" from The Cactus Blossoms
3. Skoal Kodiak - "Ruined Rings" from A Butcher's Waltz
4. Daughters Of The Sun - "Himalaya" from Rings
5. Camden - "Blood Loss" from Living Image
6. Shahs - "Handreader" from Divine Interest
7. Robust Worlds - "Best Wishes" from Emotional Planet
Guests
Resources
Related Stories