Great new sounds from under-the-radar acts: 4 new songs you'll hear on The Current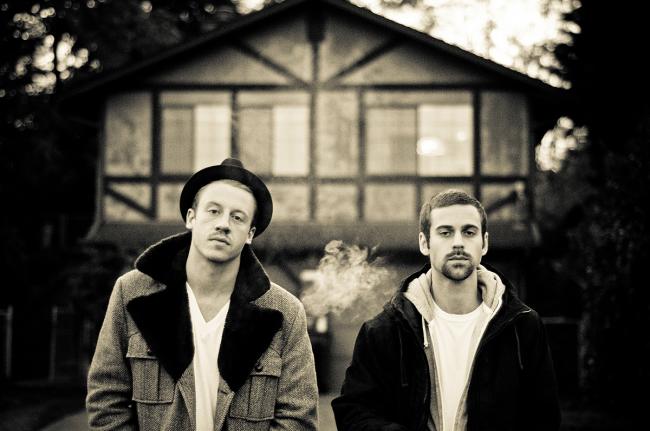 The last month or so has been one of the busiest times for new music all year, with big-name acts releasing singles and albums and hitting the road for headlining tours. This week, however, much of the new music we're featuring on our airwaves comes from lesser-known acts. Here's some of the amazing music we're hearing from acts that may have flown under your radar, from the lovely, smart anti-homophobia message of Macklemore & Ryan Lewis' new track to the psych-rock revivalism of Aussies Tame Impala and underground rock hero Ty Segall to the delicately ominous electronica of rising local act Strange Names.
 
Seattle rapper Macklemore has been self-releasing music for over a decade, steadily accumulating buzz and building a dedicated online following. Together with his longtime collaborator, producer Ryan Lewis, he just released his official debut album The Heist on his own label earlier this month. "Same Love," included on the album but also released as a single by Sub Pop in collaboration with the Music for Marriage Equality campaign, is a thoughtful and wide-ranging tirade against homophobia, tackling the subject's relevance both within the hip-hop community and in society at large. The duo will be in town for two sold out shows at First Ave on November 30 and December 1.
Rate, Request or Recommend this song »
This local duo make dreamy, synthy indie-pop. They talked with Andrea Swensson last summer about their rapid musical progression, and they also performed on the Local Show back in September. Now we're adding a track off of their recently released self-titled EP to our mix of music on The Current. "Potential Wife" is a subtly emotional tune with reverb-heavy electropop production and plaintive, intimate vocals.
Rate, Request or Recommend this song »
 
The Australian quartet Tame Impala's debut album Innerspeaker became an indie breakout success in 2000. Now, the psych-rockers return with a darker, more nuanced sophomore effort, Lonerism, released last month. "Elephant" finds the band resurrecting '60s and '70s psychedelic vibes with maximum finesse, with a squelching, distorted bassline and ominous organ grooves.
Rate, Request or Recommend this song »
 
The ever-prolific underground garage rock hero Ty Segall has released three different full-lengths this year across his different projects (not to mention a smattering of singles and EPs). We've already heard a track from one of them — "I Bought My Eyes" off of Ty Segall Band's Slaughterhouse — on the Current airwaves, and now comes the opening track of his solo endeavor Twins, recently released on Drag City. "Thank God For Sinners" is another heavy '60s pastiche, with a thickly distorted acid-rock guitar line providing the tune's driving force. Enjoy hearing it on our airwaves, and in case you missed it, be sure to check out his in-studio appearance for New Hot from earlier this month.