Album Review: Frank Ocean - Channel Orange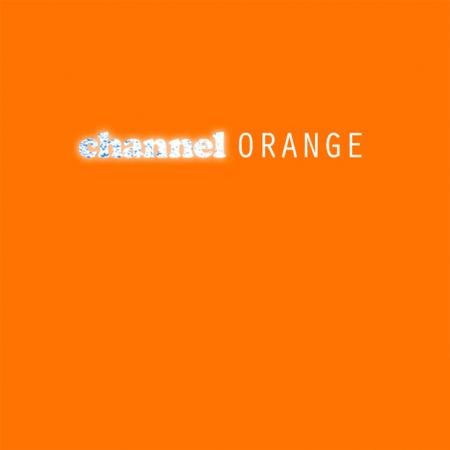 Contribute today and get Channel Orange by Frank Ocean as a thank you gift.
There are many people who say modern music has reached an apex of banality and further think that a systematic recycling of ideas is underway. That may be true to an extent, but it's really hard to fully agree when you see the influx of independent albums charting on the Billboard Top 200 in the past few years. In 2012 alone, we had inspired efforts from Grizzly Bear, Animal Collective, Beach House, Nas and countless others sell a record number of copies, implying that people are truly thirsting for more complex music.
That's one reason why Frank Ocean's debut Channel Orange has already sold over 330,000 copies in the United States. There are few affairs as unique as this idiosyncratic, neo-soul album. It's without a doubt less bombastic than Kanye West's My Beautiful Dark Twisted Fantasy, a release that Ocean has garnered heavy comparisons to. Instead, Channel Orange revels in the silence between beats; it makes minimalism sound bold and enlightened. It's also masterful in the way it intertwines R&B, jazz, electro-funk and psychedelia, especially on songs like "Pyramids" and the slow-burner "Super Rich Kids."  Four of the songs are fuzzy instrumentals, two of which donut the much-investigated lead single "Thinkin' About You."
That song, coupled with "Bad Religion" near the end of the album, is undeniably part of why Channel Orange has been so successful on the charts. Has there been another release in recent memory that stirred such intense discussion in the mainstream media about a singer's sexuality? When Ocean performed "Bad Religion" on Jimmy Fallon the night before the release of the album, the three-minute song managed to become one of the most talked late-night television performances in history. Ocean's heartbreak is immediately palpable in the song's first organ notes, and continues as he further relegates himself to an impromptu therapy session with a taxi driver. That composition, years in the making no doubt, was closure for Ocean. For us, it was our introduction to one of the decade's great new talents.
Channel Orange has been so successful because of the way it connects. We all know what Ocean is talking about. No matter how cryptic he sounds in the beginning, by the end we feel the same emotion that envelops these 17 tracks. Because of the spirit it exudes, Ocean may have created the best musical narrative of love and desire in years.
Resources
What is Spotify?
Related Stories