Today in Music History: Ray Charles Sets A Billboard Record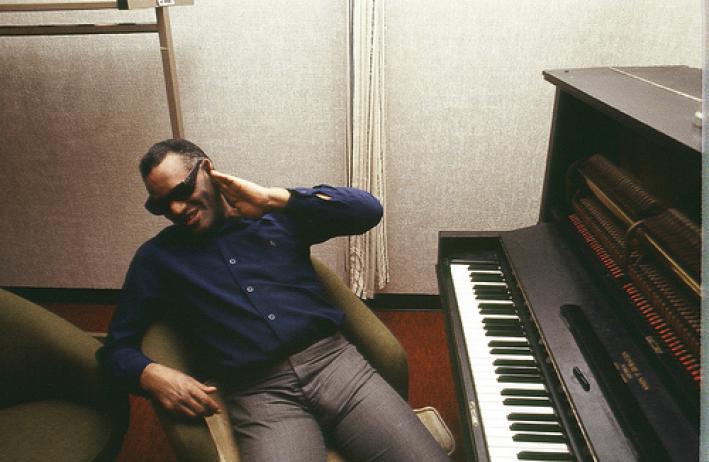 Birthdays:
Alex James, bass player for Blur (and professional cheese maker), is 44 today.
Bjork is 47 today.
Dr. John (born Malcolm John Rebennack) is 72.
Today In:
1964 - Marvin Gaye made the singles chart for the fourth time in 1964 with "How Sweet It Is (To Be Loved By You)," a song successfully revived by James Taylor 11 years later.
1974 - After swearing up and down that he would never again perform with Grace Slick and Jefferson Starship, Paul Kantner relented and got onstage with the band at Winterland arena in San Francisco.
1987 - Billy Idol knocked Tiffany from the No.1 single position on the US singles chart with his version of Tommy James "Mony Mony". Ironically, Tiffany had been at No.1 with another Tommy James song, "I Think We're Alone Now."
1994 - After a five-year wait, The Stone Roses released the single "Love Spreads". In true Roses fashion, the group turn down an appearance on BBC 1's TV show Top Of The Pops to promote the single.
1995 - Billie Joe Armstrong, vocalist for Green Day, was busted for dropping his trousers at a Milwaukee concert. The fine was $141.
History Highlight:
Today in 1960, Ray Charles had an incredible four hits in the Billboard Hot 100 simultaneously with "Georgia On My Mind" at #5, "Ruby" at #61, "Hard Hearted Hannah" at #66 and "Come Rain Or Shine" at #95.
---
comments powered by

Disqus