Album Review: Minnesota Beatle Project Volume 4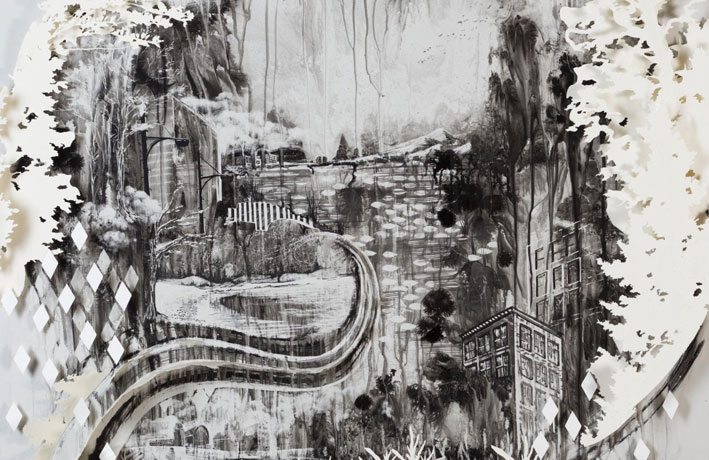 Contribute today and get Minnesota Beatle Project Volume 4 as a thank you gift.
More than any rock and roll produced in the last 60 years, The Beatles continue to live forever. Besides the recent re-issue of their entire catalog on vinyl, this week we've got the arrival of Minnesota Beatle Project Volume 4 — another volume of (mostly) local musicians tackling songs from The Beatles' immense catalog.
You would think that by the 4th volume in the series, there would be a dearth of great songs left to cover, but there's not! Somehow on Volumes 1-3, no one covered "A Day in the Life" or "Back in the USSR" or "Girl," making them available for this year's crop of interpreters. And like all three previous editions, it's another collection of inspired versions of the Fab Four's material, applied by musicians from all over the sonic spectrum.
The other thought I'm struck with while listening to "A Day in the Life" is that John Lennon was dead for 14 years when John Mark Nelson was born. Yet this is the perfect kick-off track, capturing the Beatles at the height of John and Paul's collaboration, and offering a potentially intimidating challenge to any artist today to tackle. Maybe it is John Mark Nelson's youth that enables him to grasp it unabashed and imbue it with both respect and re-invention, adding a sax solo from Kenni Holmen that takes the song to a new place.
Next up is a fiery version of "Mean Mr. Mustard" that takes the short snippet inside Abbey Road's medley for a longer ride between Jacob Hanson's guitar solo and Haley Bonar's repeated "dirty old man" line that twists new meaning into the song. Non-locals DeVotchKa play with the tempo and turn "Girl" into the eastern European gypsy folk tune always implied by the chord structure.
On it goes — with Chastity Brown nailing a soulful "For No One" and Trampled By Turtles' take at "Baby's In Black," making two songs in a row with banjo, one of the few instruments I can't recall the Beatles deploying on their recordings (although reportedly Lennon learned it before the guitar).
From there we get one of the most ambitious covers, Van Stee's "Being for the Benefit of Mr. Kite," which expands the calliope section to add more circus-gone-awry chaos bubbling up in the background.
We've got a modern take by Halloween Alaska (with great skipped beats by Dave King) on "Misery," which was actually the first Beatles song to be covered, by British R&B singer Kenny Lynch back in 1963.
Hearing Molly Maher sing "Think For Yourself" evokes classic pop country singers like Skeeter Davis, while Big Trouble lovingly recreate "You Never Give Me Your Money," down to guitar effects and bass parts played eerily perfect by the McPherson brothers, Steve and Sean.
If you've ever wondered what rapper Astronautalis would sound like singing, he's a little unhinged on "Back in the USSR," but it fits. Meanwhile, Caroline Smith takes "Cry Baby Cry" farther vocally than Lennon ever did, and Mark Joseph produces a sweet version of "Baby You're a Rich Man."
As with past MBPs, the artists and engineers donated their time so that the most possible proceeds can go to support and enhance music and art education for students in Minnesota public schools. Already, more than 20,000 students have been impacted by grants from the first three compilations — the last track on MBP4 is a version of "She Loves You" by the Jefferson High School Marching Band, one of the recipients of help from the MBP.
Resources