The Chart Show: Dec. 20, 2012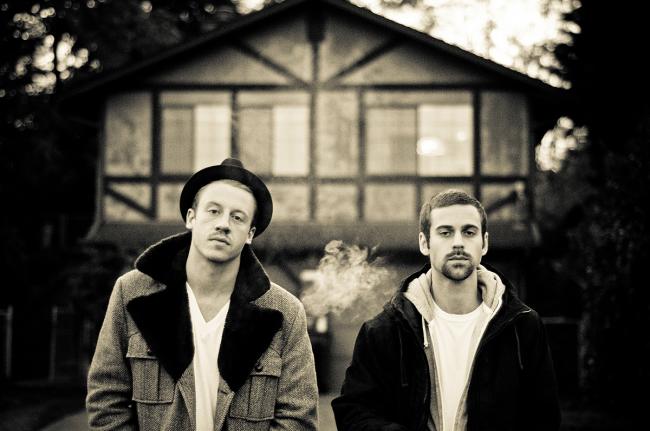 Next weeks show will be a best of the year extravaganza, so this is the final tally of 2012.
Voting for the Top 89 seems to have helped some, Frank O and Metric, but doesn't explain Jack's descent?! It's very tight at the top of the Top 89 so be sure to vote.
We lost Beach House, Yeasayer and The Tallest Man On Earth, all of whom had great runs on the chart this year. Sea Wolf and Alt-J are inducted into the Hall of Fame to have a clean slate to start 2013. Happy Holidaze and thanks for voting!!
| TW | LW | Wks | Artist | Song |
| --- | --- | --- | --- | --- |
| 1 | 4 | 7 | Macklemore and Ryan Lewis | Same Love |
| 2 | 3 | 10 | Alt-J | Tessellate |
| 3 | 2 | 6 | Mumford and Sons | Below My Feet |
| 4 | 12 | 5 | Frank Ocean | Thinkin Bout You |
| 5 | 1 | 6 | Jack White | I'm Shakin' |
| 6 | 6 | 8 | Andrew Bird | Three White Horses |
| 7 | 7 | 5 | The Black keys feat RZA | The Baddest Man Alive |
| 8 | 14 | 3 | Cat Power | 3,6,9 |
| 9 | 5 | 5 | The Avett Brothers | I Never Knew You |
| 10 | X | 1 | Metric | Breathing Underwater |
| 11 | 20 | 2 | Stars | The Theory of Relativity |
| 12 | 11 | 3 | Atlas Genius | Trojans |
| 13 | 9 | 8 | Alabama Shakes | I Ain't The Same |
| 14 | 15 | 5 | P.O.S. | Where We Land |
| 15 | 16 | 3 | Tame Impala | Elephant |
| 16 | 13 | 2 | Django Django | Hail Bop |
| 17 | 10 | 4 | Local Natives | Breakers |
| 18 | 8 | 10 | Sea Wolf | Old Friend |
| 19 | X | 1 | Muse | Animals |
| 20 | X | 1 | A.C. Newman | Encyclopedia of Classic Takedowns |
1 Photo
The Chart Show airs every Thursday night at 8 p.m. on The Current

(MPR Graphic

)