9:30 Coffee Break: Remembering Gerry Anderson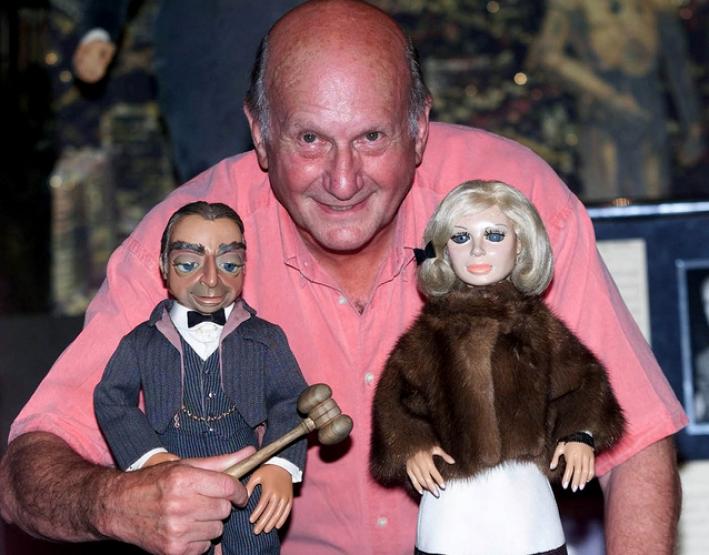 Children of the '60s are mourning the loss of Gerry Anderson, creator of the cult TV show Thunderbirds. The show followed a family of adventurers as they traveled around the world, and even into space, fighting evil-doers.
The show was notable for its use of "Supermarionation" - a system that Gerry created using thin wires to hold up the marionettes as well as electronic components that were concealed in the marionettes' heads. After the Thunderbirds series was over, Gerry made two Thunderbirds movies. The movies and show still run in syndication and inspired the film Team America: World Police from South Park creators Matt Stone and Trey Parker. Gerry Anderson passed away in his sleep last night.
In honor of Gerry Anderson and his dedication to the field of "Supermarionation" we want to play a set of "puppet" music. What are your suggestions for songs that mention puppets or marionettes in their lyrics or title for today's 9:30 Coffee Break.
Songs Played:

12 Rods - "Marionette"

Soul Asylum - "Marionette"

They Might Be Giants - "Put Your Hand Inside the Puppet Head"

Mott the Hoople - "Marionette"

Metallica - "Master of Puppets"
---
comments powered by

Disqus