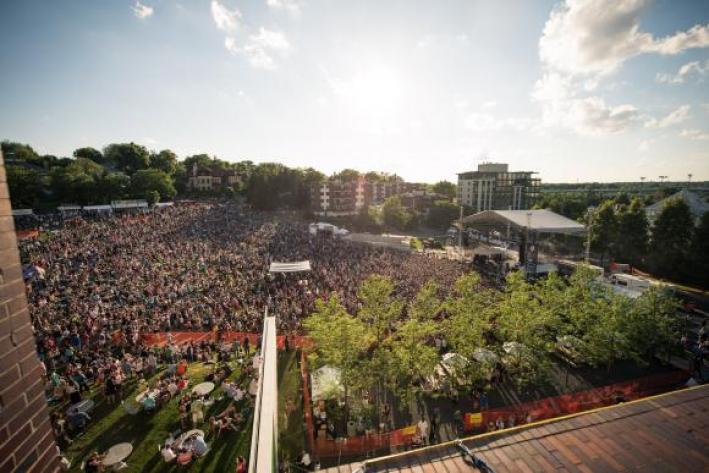 The votes have been counted! Here are the best concerts of 2012 according to listeners of 89.3 The Current.
1. Rock the Garden
What can we say? We're humbled that so many people thought this was the best concert of the year. (We did too.) With a nearly all-local lineup, a beautiful summer evening and 10,000 of our friends, what's their not to love? Rock the Garden archive
2. P.O.S. We Don't Even Live Here CD Release @ First Ave
The hype around P.O.S.' 2012 release reached a fever pitch -- and that blew up even further when Stef announced he would not tour in support of the album due to health concerns. That announcement upped the emotional ante for an incredible performance of tracks from the album.
3. Wilco at Bayfront Park in Duluth
Whether intentional or not, Wilco didn't make a stop in the Twin Cities this summer. They did, however, hit Rochester, MN and Duluth. Our guess is that the setting played a big part in this one. Nothing beats a summer day on the shore of Lake Superior.
4. St Vincent and David Byrne at the State Theater
Two iconic, ground-breaking artists kicking off a tour in our fair city... well, this was a no-brainer. Check out Andrea Swensson's review, and check your pulse if you don't wish you were there.
5. Trampled by Turtles (various)
There wasn't one particular show tallied for TbT, but the sheer volume of votes for any Trampled show locked them in to the top 5 spot. They traveled so much that we mapped their summer tours, logging nearly 9 straight days worth of driving this summer.
What was your favorite concert of the year?
Related Stories
---
comments powered by

Disqus