Album Review: Alt-J - An Awesome Wave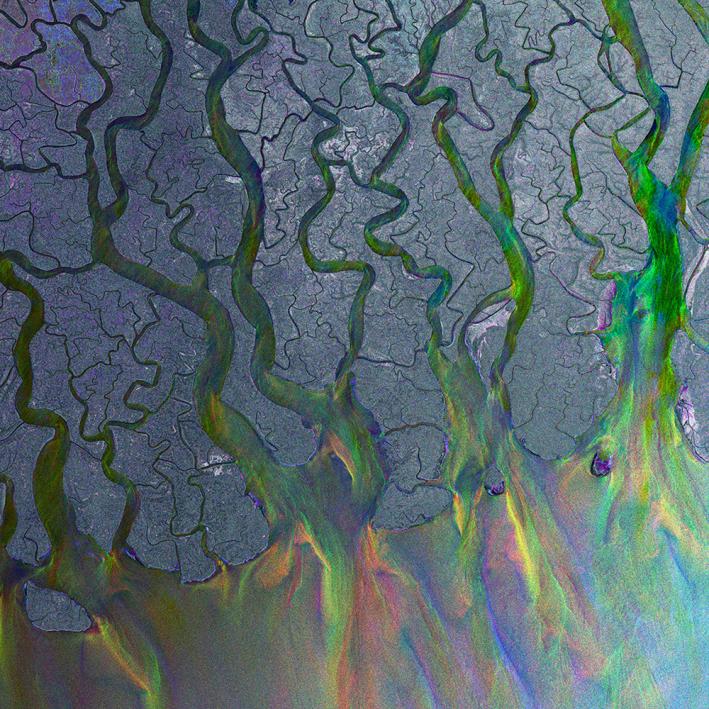 Contribute today and get An Awesome Wave by Alt-J as a thank you gift.
Alt-J can no longer anchor their image on the arcane. They operated in relative obscurity earlier this year, quietly releasing their debut An Awesome Wave to little discussion. And their band name is actually an Apple keyboard shortcut for delta (∆), so that confused people as well. Furthermore, the collection of songs on this album is far from accessible at the outset, instead rooting itself in transcendental art rock.
As these lads from Cambridge spent the past five years constructing An Awesome Wave, they probably figured that they had a lot going against them. However, in true indie-success fashion, their debut actually became one of most talked about albums in the UK, peaking at #13 on their charts and in the top 100 in Australia, Belgium, Denmark, France, Ireland and Switzerland. The States then took notice, with the album reaching #3 on the US Heatseekers and #134 on the Billboard 200, unprecedented for an act that did little-to-no promo in our neck of the woods.
The icing on the cake for the band was snatching up this year's Mercury Prize, cementing a place for them at a winner's table where acclaimed artists like PJ Harvey, The xx, Elbow, Portishead and Pulp all have a seat. In addition to the (sizable) cash prize, Mercury Prize winners historically see a major bump in record sales, which means Alt-J will comfortably sail into 2013 and have enough momentum for a sophomore follow-up. In their specific case, that "bump" was an extra 30,000 sold copies of An Awesome Wave, confirming gold certification in their home country.
College is a time to foster creativity that doesn't necessarily appeal to mainstream discourse. The guys in Alt-J took this notion literally, utilizing their time at Leeds University to construct the concept behind their music. They essentially created their own genre — one that The Guardian has controversially referred to as "boffin-rock*" — and referenced their studies in higher education to write the album's lyrics. Nods to Maurice Sendak, the prostitute Tralala (as heard on "Fitzpleasure"), Hubert Selby Jr., foreign cinema and war photographers abound on An Awesome Wave.
It's a challenging album, but one which has seen wide success in the States already — especially in the Twin Cities when they played a sold-out release show at the Triple Rock. Sometimes avant-garde appeal surpasses commercial appeal. Alt-J fit that niche exactly at the right moment, but now they'll be operating under a much more visible and scrutinized umbrella. They've kept grounded throughout the year as the praise flowed in, and I have a feeling the next record is going to be just as deliciously weird.
*"Boffin" is a colloquial term that refers to highly-trained specialists in a field of specialty that isn't widely explored. "Boffin-rock" refers to a type of music that is anti-Oasis with songs that reject cigarettes, alcohol and bad behavior and instead reference cultural concepts.
Resources