Announcing The Current Sessions at the Fitz with Low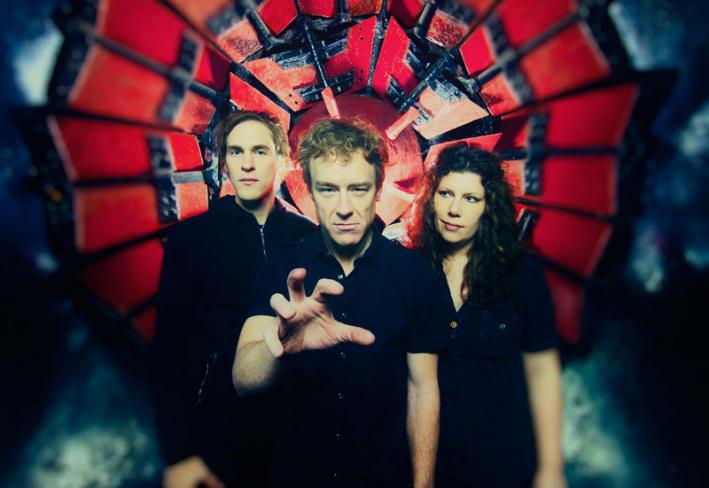 The Current is happy to announce that veteran Duluth indie trio Low will be playing a very special show at the Fitzgerald Theater on March 23rd at 8 p.m.
The performance is the second in our new series The Current Sessions™ at the Fitz, which began with Conor Oberst's show last fall. Opening the show will be fellow Duluthians Trampled by Turtles, and Mark Wheat will host.
The show will come on the heels of the release of the band's tenth record, The Invisible Way, due out on March 19, 2013 on Sub Pop Records. The record was produced by Wilco's Jeff Tweedy, engineered by Tom Schick and recorded in Wilco's studio in Chicago during the fall of 2012. Coincidentally, the release marks Low's 20th anniversary as a band.
The Invisible Way finds Low's majestic melancholy in full bloom yet distinguishes itself with its starker, unadorned soundscapes, layered harmonies and drummer/vocalist extraordinaire Mimi Parker singing lead on five of the 11 songs.
The trio has also announced a European tour in support of the album beginning in late April and continuing through May.
Tickets
MPR Member presale tickets available at the Fitzgerald Theater/MPR Box Office and through Ticketmaster (MPR member number required) starting at noon on Wednesday, January 9th.
General public can purchase tickets Friday, January 11th. General admission tickets are available at the Fitzgerald Theater or through Ticketmaster for $27.50.
Members of Minnesota Public Radio may also order tickets by calling the Fitzgerald box office 651-290-1200 (noon - 5 p.m., Tuesday to Friday).
For more information visit the Fitzgerald Theater website.
Resources
Related Stories
1 Photo
Low have just announced the release of their tenth album The Invisible Way.

(Courtesy of Sub Pop

)