New Hot: 3 must-buy albums coming out Jan. 15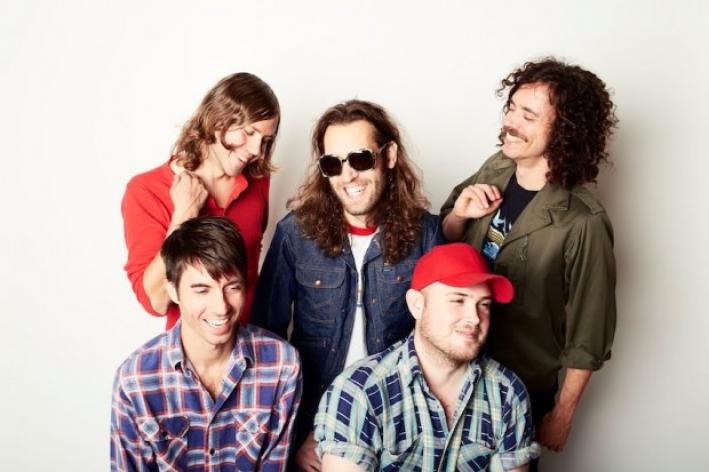 This week on New Hot, read about a songstress that channels Witney Houston, a cult classic indie band based out of Hoboken and a group with local ties that has opened for Weezer. These are our three recommended releases for Tuesday, January 15.
Jessie Ware — If You're Never Gonna Move EP
Jessie Ware released her critically acclaimed debut Devotion at the end of 2013, gathering accolades from the UK press with popular magazine Clash calling her "the missing link between Adele, SBTRKT and Sade." She's already collaborated with SBTRKT, as well as Joker and Katy B on one-off singles. The debut premiered at #5 on the UK charts, and now we're being treated to a re-introduction of sorts in the United States with the new If You're Never Gonna Move EP featuring hit single "Sweet Talk."
Jessie Ware: "Sweet Talk" — Rate, Request or Recommend this song »
Yo La Tengo — Fade
Thirteen releases into their career and Yo La Tengo is still going strong. The Hoboken trio featuring husband-wife duo Georgia Hubley and Ira Kaplan made a major splash in the indie world with 1997's I Can Hear The Heart Beating As One, still considered one of the most important albums of the '90s as well as their most successful. With Fade, the band will likely continue their rise up the Billboard charts.
Yo La Tengo: "Paddle Forward" — Rate, Request or Recommend this song »
Free Energy — Love Sign
It's been a few years since we've heard new material from Free Energy. The band has local ties to popular act Hockey Night before they disbanded, and frontman Paul Sprangers is a native of Red Wing. Moves to Philly, New York City and Los Angeles hasn't distracted the band from doing what they do best: '70s vintage pop rock. Love Sign is the mark of a new chapter, with the album coming out on their own personal label after leaving DFA and James Murphy's production talents behind last year.
Free Energy: "Electric Fever" — Rate, Request or Recommend this song »