Music Meeting: Help pick new music for The Current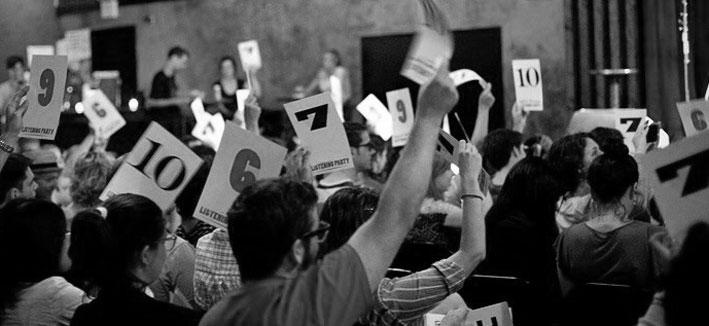 Think you have an ear for picking the next hit on The Current? Help us rate and rank brand new songs before anyone else hears them, and choose what ends up next on our playlist.
Join the staff of The Current at the Amsterdam Bar and Hall on Tuesday, February 5th from 6-8 p.m. for our first ever public music meeting.
The Current's programming team and hosts will share new and unreleased tracks never before played on station. Attendees will have the chance to rate the songs, voice reactions, and learn more about how music is chosen for The Current.
We'll listen to what you think of the music you hear and then use that to help us in future song-programming choices. Don't miss it!
The event is free, but registration is required (and there will be a cash bar). Sign up below!
Resources