Album Review: The Joy Formidable - Wolf's Law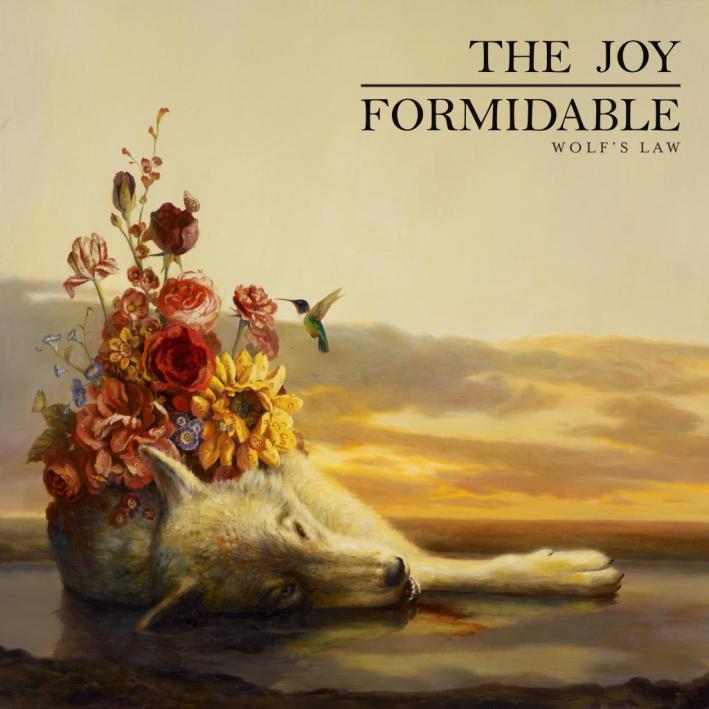 Contribute today and get Wolf's Law by The Joy Formidable as a thank-you gift.
It was just about a year ago when Joy Formidable joined us for an in-studio session. They had just kicked off their last US tour dates in support of their debut The Big Roar, which was released a year earlier. At that time they had already recorded the material for Wolf's Law in an isolated cabin studio in Maine.
The Welsh trio took inspiration from their time spent on the road stateside. Over the last few months, vocalist Ritzy Bryan has hinted that Wolf's Law would touch on corporate greed and materialism as well as Native American mythology and would feature screaming guitars as well as symphonic string arrangements.
I've said the record could be called "Arena Rock Lullabies for grown ups," and I know how crazy it sounds. But it fits. Ritzy and bassist Rhydian Dafydd have classical music backgrounds, which they have used to artfully weave a symphonic patchwork made up of delicate and dreamy moments that ebb, flow and build to be joined by those previously mentioned screaming guitars and cacophonous percussion.
"This Ladder Is Ours" was the perfect song to release as a lead single. It has everything you have come to love from a Joy Formidable song, starting with a lovely instrumental intro and building into a wall of guitar that does a one-two-punch into the rocking follow-up track "Cholla."
I've often been told there's a thin line between a real heavy metal musician and a classically trained musician. I think the proof of that statement lies in this record on tunes like "Little Blimp," "Bats" and "Maw Maw Song." I'd like to sit some of my metalhead friends down and have them give it a listen to see what they think. These songs will certainly have you banging your head in the car!
For me, the highlight of this release is a delicate number called "Silent Treatment." It features some beautiful acoustic guitar work, but Ritzy's voice is the true star of the song. The layers of her breathy singing are absolutely mesmerizing and keep me hitting the repeat button every time the song ends.
Resources