Today in Music History: "You've Lost That Lovin' Feeling" Tops The Charts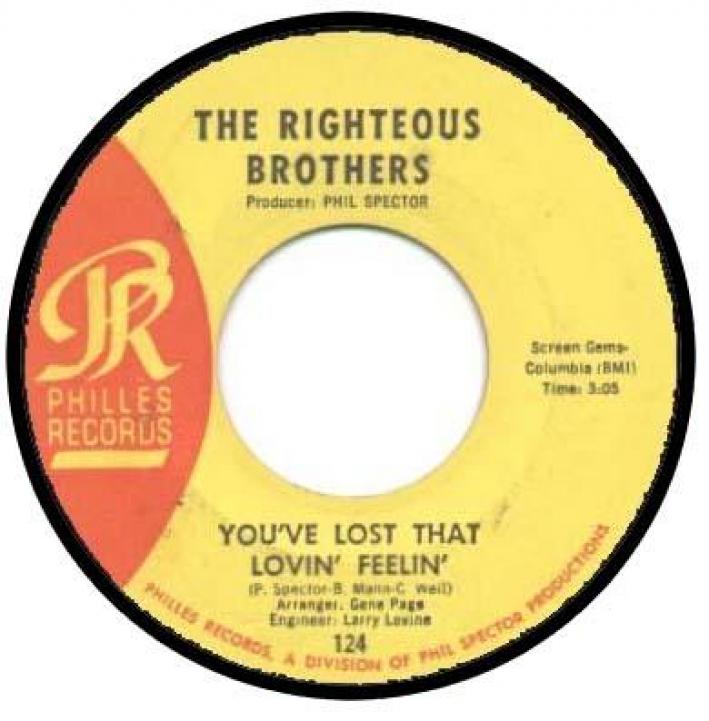 History Highlight:
Today in 1965, "You've Lost That Lovin' Feeling" by The Righteous Brothers was #1 in the U.S. and the U.K. simultaneously. Written by Barry Mann, Phil Spector and Cynthia Weil, the song is one of the foremost examples of producer Phil Spector's "Wall of Sound" technique. Broadcast Music, Inc. (BMI) has ranked the song as having had more radio and television play in the United States than any other song during the 20th century.
Also, Today In:
1969 - In response to Lennon, Harrison and Starr acquiring the services of Allen Klein to represent them the previous day, Paul McCartney hired the law firm of Eastman & Eastman, Linda Eastman's father's law firm, as general legal counsel for Apple. It was the beginning of the end for The Beatles.
1983 - Soft-rock queen Karen Carpenter died of heart failure, a complication of her anorexia nervosa. She was 32.
2000 - ABBA member Bjorn Ulvaeus revealed that the band had refused a $1 billion offer from a British and American consortium to regroup.
2009 - Lux Interior (Erick Lee Purkhiser), singer and founding member of The Cramps died aged 62.
Birthdays:
Alice Cooper (Vincent Furnier) is 67.
Tim Booth, the singer from the band James, is 55.
Country star Clint Black is 53.
Natalie Imbruglia is 40.
Former member of the Pussycat Dolls, Kimberly Wyatt, is 33.