The Ten Best Otis Redding Covers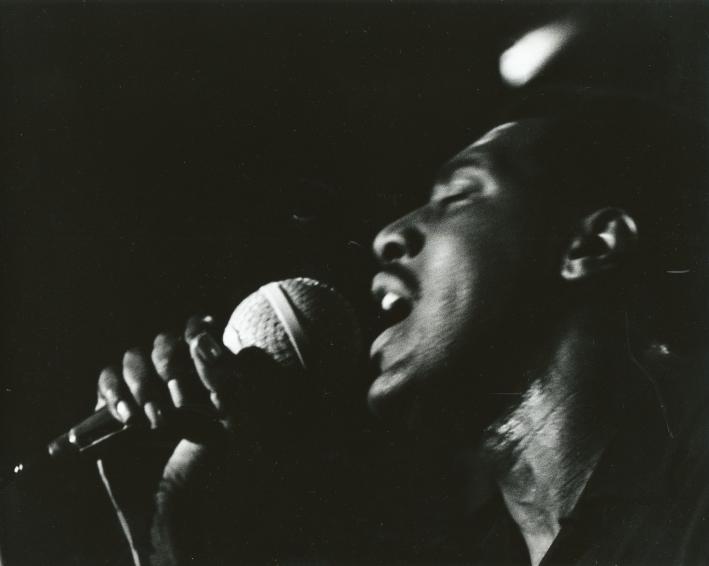 For Black History Month 2013, The Current is spotlighting a different legendary African-American musician each week. This week, we're featuring soul legend Otis Redding. Tune in to hear tracks from his catalog throughout the week, and visit to the website for more features about his career.
From The Rolling Stones to The White Stripes, the list of artists who have covered Otis Redding songs may surprise you. We pick the best and pair them with the Otis originals in this special playlist.
1. Pain In My Heart
Otis Redding
The Rolling Stones
Bonus video: Otis was so honored by the Stones cover, he returned the favor with a blazing version of "Satisfaction."
2. I Can't Turn You Loose
Otis Redding
Sly & The Family Stone
Bonus video: Blues Brothers fans will recognize "I Can't Turn You Loose" from the band's famous mall chase scene
3. I've Been Loving You Too Long
Otis Redding
Cat Power
Bonus video: Seal's cover warrants an honorable mention, as does this lo-fi White Stripes rendition.
4. Respect
Otis Redding
Aretha Franklin
Bonus video: On the day before his December 1967 plane crash, Otis performed "Respect" on an episode of Cleveland television show Upbeat.
5. Try a Little Tenderness
Otis Redding
Florence + The Machine
Bonus video: Kanye West and Jay-Z sampled "Try a Little Tenderness" in their Watch the Throne song "Otis."
6. (Sittin' On) The Dock of the Bay
Otis Redding
Waylon Jennings & Willie Nelson
Bonus video: Remember Michael Bolton? Definitely the, um ... hairiest cover?
7. Tramp
Otis Redding & Carla Thomas
ZZ Top
Bonus video: Salt-n-Pepa's 1968 song "Tramp" samples the Otis original and screams "PRODUCT OF THE LATE '80s!"
8. These Arms of Mine
Otis Redding
LeAnn Rimes
Bonus video: "These Arms of Mine" should be instantly recognizable to fans of Dirty Dancing.
9. Hard to Handle
Otis Redding
The Black Crowes
Bonus video: "Hard to Handle" was a mainstay of the Grateful Dead's live set from 1969 to 1971.
10. Security
Otis Redding
Etta James
While we're on the subject, I would be remiss not to mention Mavis Staples' wonderful rendition. Tough to find online, though.