The (De-)Evolution of "Train Kept a Rollin'": A Song History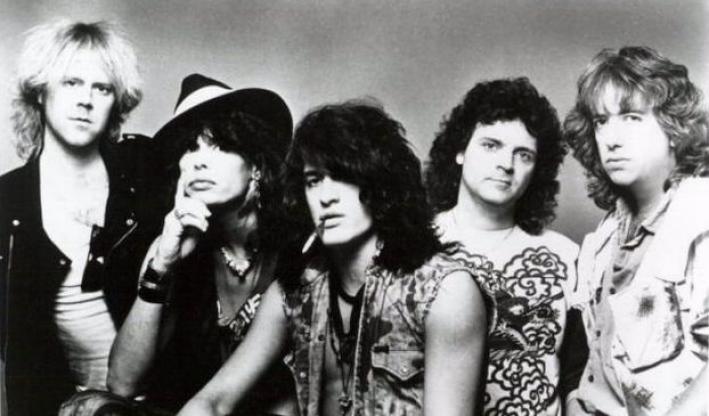 Earlier this morning, Steve and Jill included Aerosmith's supercharged version of "Train Kept A-Rollin'" in their "Rolling" themed Coffee Break. Hearing the '70s proto-metal high energy performance made me think back on how songs morph and change while being passed along like a hot potato from musician to musician.
Originally written and recorded in 1951 by Tiny Bradshaw, his jump blues R&B version of "Train" set this locomotive on its path. The scat intro might be an influence on a later day David Lee Roth perhaps.
A few years later rockabilly singer Johnny Burnette tackled the song, upping the energy, and featuring lead guitarist Paul Burlison playing what some historians consider to be the first feedback/distortion guitar sound. This would become the blueprint for every subsequent version.
In the mid-'60s, the English kids were looking at American blues and rockabilly artists for inspiration. One of the most influential bands of that era was the Yardbirds, who perfected the 'rave up' fast blues with guitar freakouts. Here is a version of "Train" from the movie Blow Up that became a classic piece of commentary on the state of "Swinging London" circa 1966—the band (at this time with both Jeff Beck and Jimmy Page) are raving up "Train" while the crowd looks on bored and unmoved—until Jeff Beck smashes his guitar in frustration with his amp sound and tosses it into the crowd, where a frenzy over the broken instrument ensues. A pre-cursor to the cinematic Beck-like Nigel Tufnel's frustration over his wireless in Spinal Tap perhaps? Here's that version, plus a powerful clip of the Yardbirds at their freakbeat best.
When Jimmy Page left the Yardbirds to start his next band, he started over with some of the songs the Yardbirds had played—among them "Dazed and Confused" and "Train." Never recorded in the studio by Led Zeppelin, here's a bootleg of the song from one of their early tours.
Since Aerosmith worshipped at the feet of both Zeppelin and the Yardbirds, it's not surprising they too reached into the past for their blistering version of "Train"—which somehow ups the sexy swagger even further. Here's a live TV performance from Wolfman Jack's Midnight Special in 1974 that is worth it just to check out host Little Richard's campy intro.
Since the Aerosmith version of "Train," the song has continued to be revived and played by countless artists. Taking it to extremes, here's Motorhead ripping through it:
And at their Rock and Roll Hall of Fame induction, Metallica and lots of old English guys (Jeff Beck, Jimmy Page, Ron Wood) jammed on it.
You gotta wonder what Tiny Bradshaw would think of his song today. Unfortunately, the only remake he might have heard was Johnny Burnette's, as Bradshaw died from complications of a stroke in Cincinnatti in 1958 at the age of 53.
---
comments powered by

Disqus