Album Review: Cloud Cult - Love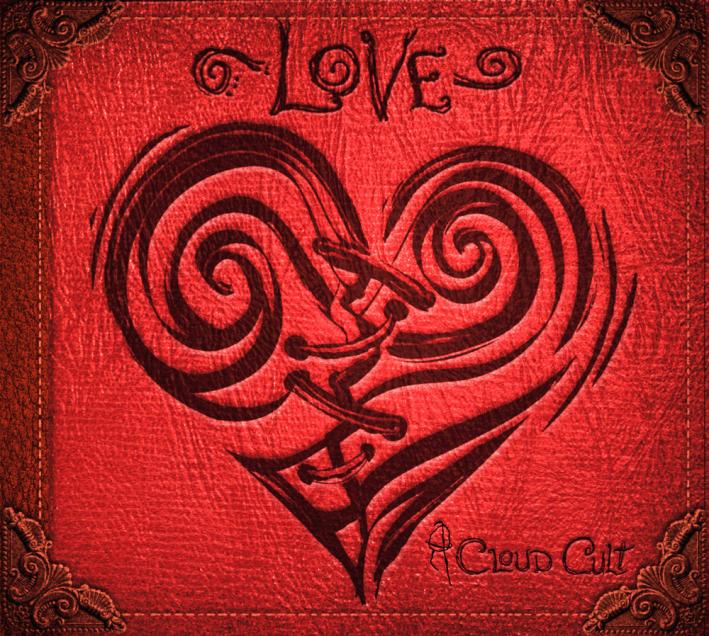 Contribute today and get Love by Cloud Cult as a thank-you gift.
I love this band. I love this album. I love the fact that they had the audacity to call it: "Love." Simple word, deepest concept. And then they set out to tell us what they mean by that word. They succeed in spades. I love that the album is an album in the "old school" sense of the word, too. The perfect length: 46 minutes, with 13 tracks split into three separate movements or chapters.
The album begins with a lullaby. Craig Minowa, the songwriter, has a way of writing that can appeal to a kid or even seem childlike in its simplicity.
The great truths are simple, despite their complexity. The first four songs deal with all the universal themes that he's been writing about for years, but more succinctly and beautifully than ever before. The lyrics are pearls of wisdom, a phrase I've always liked but never used to describe an album before. I only now realize how mature he was as writer when he started, because these songs are simply fine tuning his original message.
Instrumentally there's not much new either. Perhaps a few more lush strings and piano than ever before, but never breaking out of the mold that fans have come to expect from the band, now on their 9th release.
The next three tracks form the heart of the album. Songs 5 and 7 are short instrumentals serving to encase "The Calling," a manifesto. It begins with a spacey atmosphere then suddenly gives way to the loudest and gnarliest guitar riff of the entire work. Craig's signature, slightly distorted vocals come in, the strings add a little yearning and he drops one of those pearls, a big one: "All our love and all our pain will make us precious, if it doesn't make us insane." Then the track builds in intensity and bombast, threatening to become prog-rock even, and just when you feel like it might get unwieldy ... it stops. Dead.
Having a calling in life has been used by traditional religions to describe the most gifted of adherents: the preachers and missionaries. As far as I can tell, Craig doesn't have a church, he's been called to create his own, looking inside himself for ways to give strength to others. Cloud Cult's music is uplifting and deeply spiritual, but in a non-conventional way. It's looking for its own conventions, traditions and answers to life's great mystery. I believe they even suspect that there isn't one answer, but that the journey to keep looking and learning is what's valuable.
The final five-song chapter is intimate, about personal love. The band is based around the relationship of Craig and his wife, Connie, who have two children and a farm in Wisconsin. Connie is one of the painters who perform on stage with the band and this knowledge gives extra depth to "Good Friend," a quintessential CC track, sweet and deep, that leads into "Meet Me Where You're Going" — perhaps the best love song they've ever done ... "Will you be my home, I'll be your home".
That sets us up for the grand finale, three songs designed to reinforce our inner confidence and strength, so we're able to take on the real world that we know is waiting for us when the music stops, when the show starts.
Love is a perfectly balanced work from a unique band and — in case you download it instead of buying the beautiful package — here's a phrase from the inside cover: "So to truly find the Love of Life, Self, 'God' and the Everything, they say we first gotta face our inner demons. But have you taken a look inside lately?" This is a soundtrack to help you do that. Good luck.
Resources
Related Stories