Welcome 4 great new shows to The Current!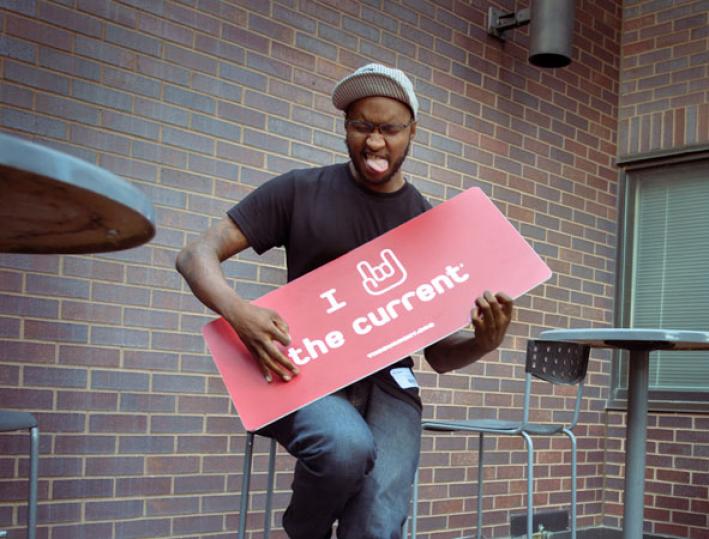 Big programming changes are afoot on The Current, and we've got all the details to keep you in the loop.
H2 & H2 Local
First and foremost, we're very excited and proud to announce a new hip-hop show called H2, co-hosted by Redefinition Radio host and Twin Cities hip-hop fixture Kevin Beacham and Rhymesayers Entertainment President and CEO Siddiq. Redefinition Radio will be phased out for this new program that promises to become one of Minnesota's premier hip-hop radio shows. The show will air Wednesday nights at 10 p.m. Along with H2, Kevin and Siddiq will host a show called H2 Local on the Local Stream Tuesdays at noon, Wednesdays at 11 p.m. and Saturdays at 7 p.m. Both shows will start the week of March 25th.
P.O.S is Ruining The Current
Slotting into Redef's old 11 p.m. Saturday night slot starting March 30th will be a new show called P.O.S is Ruining The Current. Yep, you read that right: Doomtree hip-hop collective co-founder Stefon Alexander, a.k.a. P.O.S, will be hosting an hour-long show highlighting his musical influences and favorites. This one is not to be missed.
Wits
Also new, the hit variety show Wits will now air in a regular slot on Sundays at 9 p.m., beginning Sunday, March 10. Wits brings world-class comedians, actors and musicians to the stage of the Fitzgerald Theater. Hosted by John Moe, the show mixes improv, sketch comedy, conversation, music and genuine beauty.
The Duluth Local Show
Also new will be the Duluth Local Show, looking at northern Minnesota's burgeoning music scene with an hour of great music. Walt Dizzo, director of the Homegrown Music Festival, will host the show, which will focus on the music of Duluth, the North Shore and the Iron Range. The Duluth Local Show will air on the Local Stream Wednesdays at noon, Thursdays at 11 p.m. and Saturdays at 6 p.m. beginning on March 27th.
Other changes
As mentioned before, Redefinition Radio will no longer be airing on Saturday nights. Passport Approved, which has been airing on Wednesday nights at 10 p.m., will not be aired in full, but a Passport Approved track of the day will air every weekday at 11 a.m. The Current Presents, which has long occupied the 9 p.m. time slot on Sundays, will air only for special occasions. When The Current Presents does air, it will pre-empt the first hour of In the Studio, at 10 p.m. on Sunday nights.