Soundset 2013: Atmosphere, Snoop Dogg and many more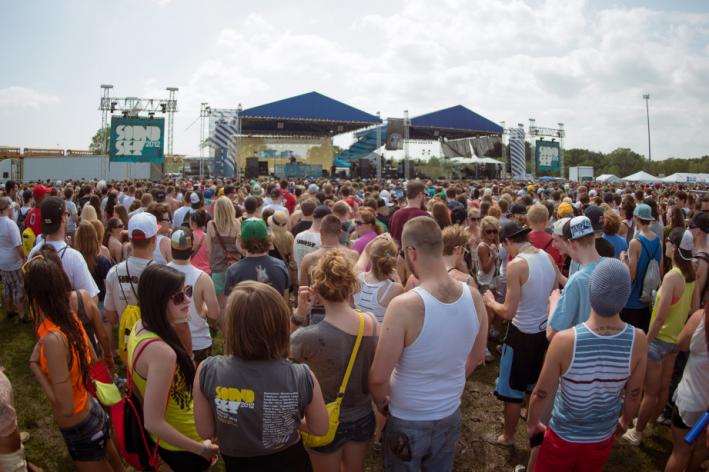 The lineup for the biggest (and best) indie rap festival is here. The sixth annual Soundset Festival, will take place Sunday, May 26, 2013, and it promises to be nine hours of incredible Hip Hop at Canterbury Park in Shakopee, MN.
Last year's festival attracted nearly 20,000 attendees, and was a success, despite heat and severe weather. The 2013 edition looks to be an even bigger party.
Confirmed artists for Soundset 2013 include:
Atmosphere
Snoop Dogg
Mac Miller
Tech N9ne
Busta Rhymes
Brother Ali
Juicy J
P.O.S
Schoolboy Q
Aesop Rock with Rob Sonic & DJ Big Wiz
Joey Bada$$
Step Brothers (Evidence & Alchemist)
Sean Price
A$AP Ferg
Dizzy Wright
Apollo Brown & Guilty Simpson
R.A. The Rugged Man
Abstract Rude & Musab
Melo D - Beat Junkies
Diamond D (All 45s DJ Set)
Kid Koala
Skratch Bastid
Psalm One & Oh No
The Reminders
Mixed Blood Majority
The Chalice
Open Mike Eagle
Greg Grease
Haphduzn
Meta
Major G
DJ Top Speed
Dan Speak
Jimmy2Times
Verb X
DJ Mad Mardigan
DJ Lean Rock and Edison.
Hosted by Sway Calloway, Blueprint, J Pratt.
Tickets are on sale Saturday, March 9th, 2013 at 11:00AM Central Standard Time to the general public through www.ticketweb.com and Fifth Element. General admission tickets are $49 ($3 facility fee and parking are included in ticket price).
Soundset is produced by Rhymesayers Entertainment and Rose Presents.
Resources
Related Stories
1 Photo
Soundset Lineup

(Rhymesayers / Rose Presents

)