Anonymous Choir performs in The Current studios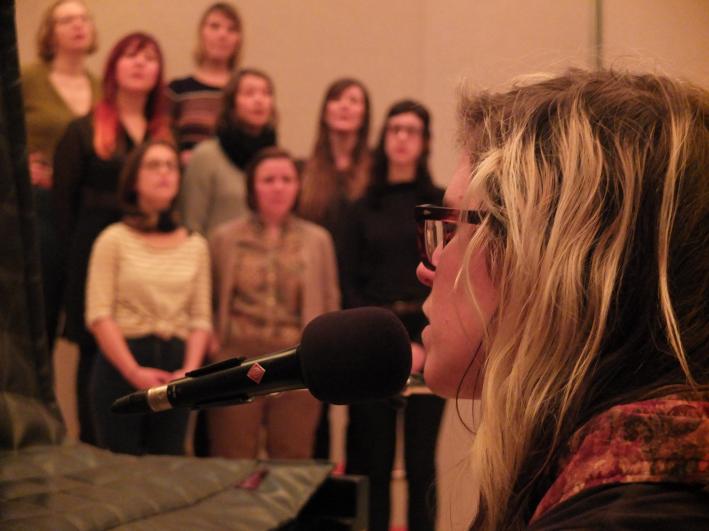 Dark Dark Dark's Nona Marie started her Anonymous Choir back in 2011, featuring a rotating cast of female musicians and close friends, some of which had never performed in a band before. The result is a gorgeous, stirring and stripped-down project focused solely on covers of their favorite musicians.
We invited the Anonymous Choir into The Current studios for a special performance to coincide with our Women's History Month episode of The Local Show. Local Current writer Andrea Swensson spoke with Nona about the "Anonymous" name, the differences between performing with a choir and performing with Dark Dark Dark and why covers were more important than creating original material.
Songs performed: "Ruler Of My Heart (Irma Thomas cover)," "I've Been Trying (Curtis Mayfield cover)" and "Give You What I Got (Wendy Rene cover)"
Guests
Resources