Album Review: David Bowie - The Next Day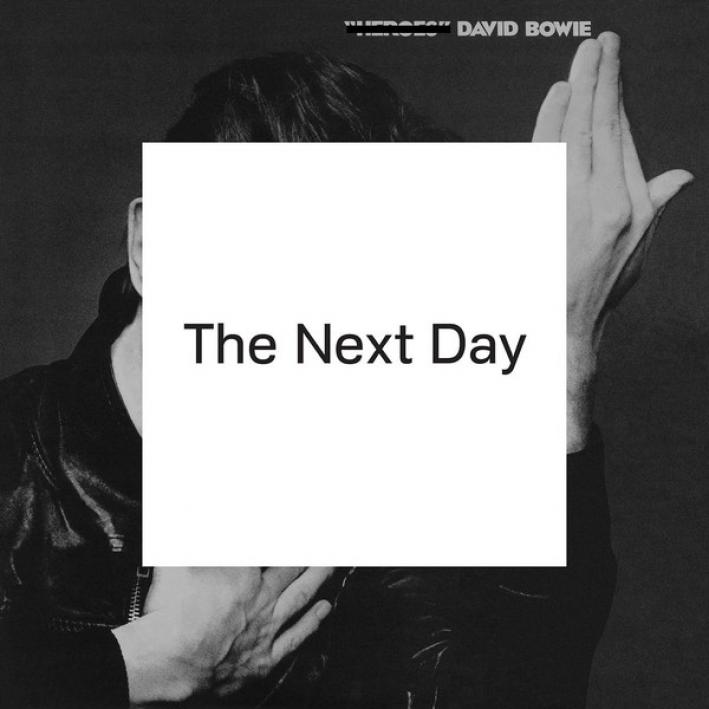 Contribute today and get The Next Day by David Bowie as a thank-you gift.
I like it. I like It. I like it. End of review.
O.K really ... I hardly feel worthy of "reviewing" an album by possibly my favorite artist of all time. But it's my job to let the millions of Bowie fans know: you can rejoice! We've all been so hungry; it's time to be fed.
Teaming up with longtime producer Tony Visconti keeps Bowie connected to his fabled sonic past in a way that will make you happy. I've said it many times, but it is hard to imagine that for the last 10 years or so Bowie has just been living a normal under-the-radar life, wearing t-shirts and jeans and walking the streets of NYC to pick up a loaf of bread for dinner. Secretly, we Bowie fanatics hoped he would wear full make up and a Ziggy Stardust outfit to read the Sunday New York Times just for kicks.
He's been busy crafting an album of amazing songs and has made a record that's both baffling and bold. With David Bowie, I always feel the songs are about a character and not autobiographical. But he's also always been an artist that has constantly evolved whether you've followed him or not on his trip. With this record I have no idea what is about him. It's a mystery just like the man himself.
This record lyrically doesn't sing about spaceships, being strung out on razorblades or sleeping in capsules — although there is a song with the word "Space" in the title. Settle down ...
The title track, "The Next Day," will make your heart soar. It has enough old Bowie-isms to make you weep.
Another stand out is "Valentine's Day," with the signature electric and acoustic guitar sounds and "sha la la" backup vocals.
He's even written a song about war called "I'd rather be high," with lyrics: "I'd rather be dead or out of my head, than training these guns on those men in the sand."
On "Boss of Me," a horn-driven tune, he sings "Whoud've thought of it? Whou'dve dreamed that a small town girl like you would be the boss of me?" Could it be about Iman? We can only giggle and speculate.
There's some rocking done on this record. Big guitars and aggressive arrangements really pop off the disc.
There are also some very dark tunes lyrically with dramatic affect like "You Feel So Lonely You Could Die." I read somewhere that a good photograph makes you ask a question. There are plenty of songs on The Next Day that do that for me. I want to know more. (Particularly with that song. Also, what is "Heat" about?)
I could go on and on, but I'll just let you decide for yourself. Don't let that first single scare you as it did me. I'll be honest: Upon hearing "Where Are We Now," I thought, "Really? Is this it?" Help! I feel like I'm going to be struck down by lightning for even typing that.
There is something on The Next Day for everyone, from Ziggy, Heroes and Lodger Bowie fans.
Feeding time is over! Stand up in your cube, your office, your living room. Bang your hands on the wheel of your car and scream: "It's a new G.D. Bowie album!!"
Resources
Related Stories