Gospel Gossip performs in The Current studios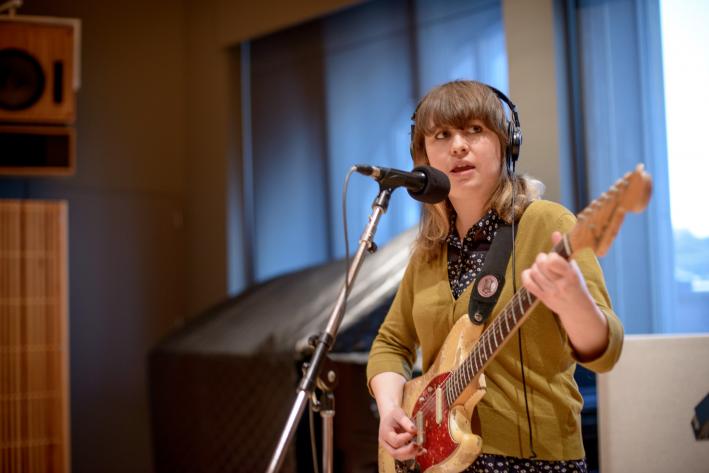 It's been three years since Gospel Gossip released their Drift EP, but now the trio is back with a self-titled album that truly is a labor of love. A brief hiatus and a long recording process has given the Northfield-born band time to refocus and finesse their sound.
The Old Blackberry Way studio served as the backdrop for a release that the band considers their most fleshed-out and mature effort yet. But they didn't always feel that way, and the band discusses that the Drift sessions effectively led them into a creative wall that ultimately took a year and a half to break down.
Songs performed: "Simpler Times," "Except You" and "Forget The Colors"
Guests
Resources
7 Photos
Sarah Nienaber of Gospel Gossip

(MPR / Nate Ryan

)

Justin Plank of Gospel Gossip

(MPR / Nate Ryan

)

Justin Plank of Gospel Gossip

(MPR / Nate Ryan

)

Sarah Nienaber of Gospel Gossip

(MPR / Nate Ryan

)

Oliver Moltaji of Gospel Gossip

(MPR / Nate Ryan

)

Oliver Moltaji of Gospel Gossip

(MPR / Nate Ryan

)

Gospel Gossip performs in The Current studios

(MPR / Nate Ryan

)
View 6 more photos