Weekend Arts Roundup: Beating the Odds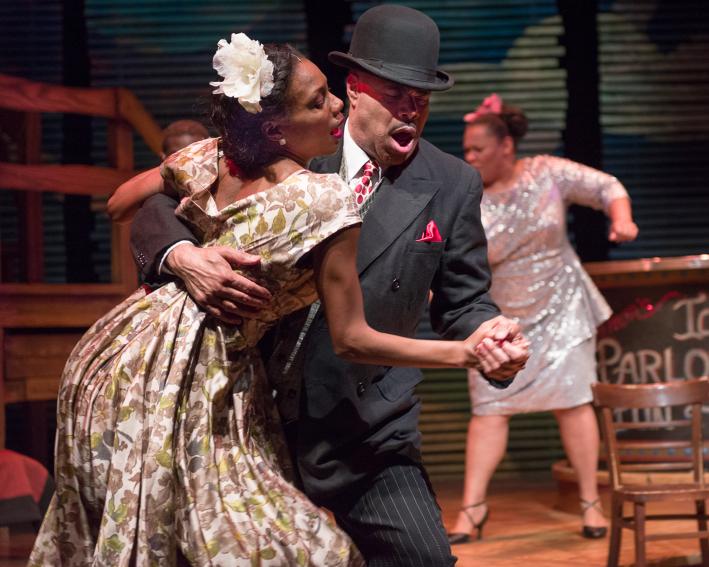 MPR News Arts Reporter Marianne Combs joins The Current's Steve Seel and Jill Riley to talk about these three shows that have defied the odds:
Spunk: Penumbra Theatre in St. Paul has overcome its financial funk to stage this play, Spunk, a story of love, hope and survival as seen through the eyes of African Americans and experienced through the sounds of blues music. The cast includes T. Mychael Rambo, Dennis W. Spears, Jevetta Steele and Austene Van. The play opens tonight and continues to April 7.
Pao Houa Her: Franklin Art Works in Minneapolis opens a solo exhibition by Minneapolis photographer Pao Houa Her, who received an MFA from Yale University. The exhibition will premiere photographs that document Pao Houa Her's family and wider examinations of Hmong culture. The exhibition opens Friday and continues until May 4.
Hmong Bollywood: Pangea World Theater's Alternate Visions Program presents Hmong Bollywood, a one-woman show written and performed by Katie Ka Vang. Hmong Bollywood explores how Bollywood gives Hmong Americans a way of engaging with forms of tradition different from their own. The show also includes elements of Vang's battle against cancer, from which she is now in remission. Hmong Bollywood runs March 14 to 24 at Intermedia Arts in Minneapolis.
Marianne Combs joins The Current's Morning Show for the Weekend Arts Roundup every Thursday at 8:30 a.m. Read about all the latest arts news at the State of the Arts blog at mprnews.org.
Related Stories
---
comments powered by

Disqus