The Current Presents: Blues Highway Revisited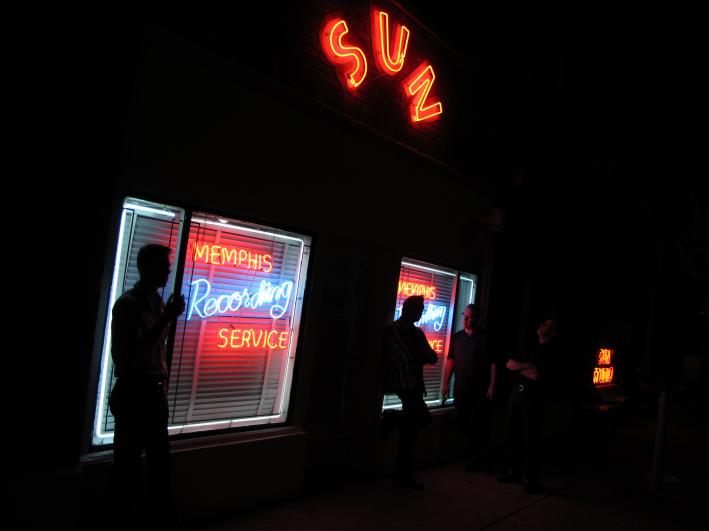 Two blues icons, Highway 61 -- aka the "Blues Highway" -- and the Mississippi River have their origins in Minnesota. The Current Presents: Blues Highway Revisited is another exploration of the many shapes and influences of the blues. The show builds on the ideas heard on The Current Presents: Blues Highway, which aired on Dec. 18, 2011.
Tonight at 10 p.m., we'll talk to local musician and visual artist Terence McClenney, who describes the emotional appeal of the blues. McClenney also talks about how the music of Gary Clark, Jr., has inspired his own work as a songwriter.
On a visit to the campus of the University of St. Thomas in St. Paul, just up the hill from the Mississippi River, we stop in the office of Dr. Andy Scheiber, an English professor and local musician who teaches a class on the blues in literature. Scheiber relates the poetry of Langston Hughes to the music of Muddy Waters, and the work of Ralph Ellison to the blues-tinged improvisation heard in Duke Ellington's music.
The next guests are two members of the Dodge Brothers, a band from Southampton, England, who draw on a number of classic blues and Americana influences to create their own original music. Singer and lead guitarist Mike Hammond and guitarist Aly Hirji describe what it's like to record at the fabled Sun Studio in Memphis, Tenn., and they explain how the room (and engineer Matt Ross-Spang) evoked a new, unexpected and exciting sound for the Dodge Brothers.
BONUS: 89.3 The Current Exclusive
The Dodge Brothers' new album, The Sun Set, will release in a couple of months, but the Dodge Brothers were kind enough to share two new tracks: "Singled Out" and "Strange Weather." The first features a growling amp under Hammond's sizzling vocals, while the second is more acoustic, melding the sounds of Hammond's tri-cone dobro with Hirji's mandolin, all of it backed by the rhythm section of Mark Kermode (bass) and Alex Hammond (percussion). Both tracks capture the distinctive Sun Studio sound; tune in to hear the U.S. radio premiere of these new songs.
The Current Presents: Blues Highway Revisited airs Sunday at 10 p.m.
3 Photos
Terence McClenney is a local musician and a visual artist.

(MPR photo / Luke Taylor

)

AJ Scheiber performing as part of Wilkinson James.

(MPR photo / Luke Taylor

)

Highway 61 junction in Hastings, Minn.

(MPR photo / Luke Taylor

)
View 2 more photos
---
comments powered by

Disqus