Today in Music History: Phil Collins Replaces Peter Gabriel In Genesis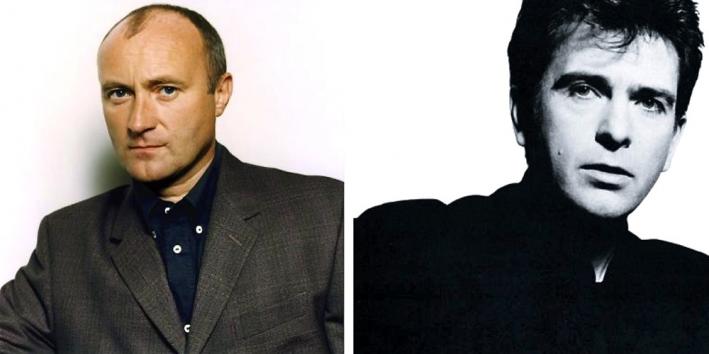 History Highlight:
Today in 1976, Genesis began their first North American tour since Peter Gabriel left the band, appearing in Buffalo, New York, with Phil Collins taking over as lead singer. The world had no idea of the horror that awaited them within just a few short years. The band had auditioned over 400 vocalists to be Gabriel's replacement, but ended up going with the guy who'd been their main backup singer all along. Today, Steve challenged you to not enjoy a very short, catchy, early Genesis single never released in the US with Gabriel and Collins sharing the lead vocals.
Also, Today In:
1967 - Working on session for the new Beatles album Sgt Pepper at Abbey Road studios in London, John Lennon recorded his lead vocal for "Good Morning Good Morning," and Paul McCartney added a lead guitar solo to the track. Lennon had decided he wanted to end the song with animal sound effects, and asked that they be sequenced in such a way that each successive animal was capable of scaring or eating the preceding one.
1970 - Simon and Garfunkel were at No.1 on the UK singles chart with "Bridge Over Troubled Water," the duo's only UK No.1. Only Art Garfunkel sang on the track.
1982 - David Crosby was arrested after crashing his car on the San Diego Highway. Police also found cocaine and a pistol in his car. When the police asked Crosby why he carried the gun, his reply was, "John Lennon."
1992 - Over a $100,000 worth of damage was caused in California, when Ozzy Osbourne invited the first two rows of the audience on stage. Several other rows took up the offer, and the band was forced to exit the stage.
2000 - Jimmy Page accepted substantial undisclosed libel damages from a magazine which claimed he had caused or contributed to the death of his Led Zeppelin bandmate John Bonham.