The Best of the in-studios: Black Francis vs. Spoon vs. Alt-J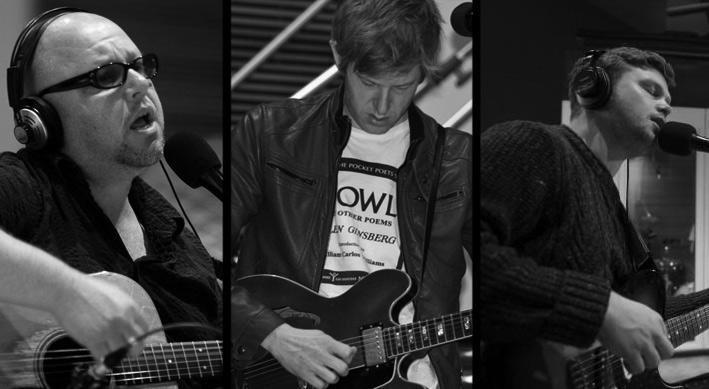 April is Public Radio Music Month, and what is more "public radio music" than the in-studio session? Stations across the nation put hours and hours of work into bringing up-and-coming artists and high-profile bands into their studios, often capturing some of the most poignant... or raucous performance out there.
So to celebrate Public Radio Music Month, we're having a daily vote for the best in-studio tracks from The Current's performance archive. We've gone through and picked some of the most beloved performances by the staff and by our audience. We'll play the winner during the Live Current track of the day the following day.
Now, let the games begin! Today's vote: Black Francis vs. Spoon vs. Alt-J.
Related Stories
Alt-J performs in The Current studio Britain's Alt-J burst onto the scene earlier this year on the strength of their single "Fitzpleasure."
Spoon performs live in The Current studios According to music aggregator Metacritic, Spoon are the best band of the 2000s, which is nothing to sneeze at. Their excellent new record, "Transference," keeps the Austin four-piece's rock revival tone while channeling lyrical inspiration from frontman Britt Daniel's personal life.
Black Francis performs live in The Current studio Frank Black, Black Francis, Charles Michael Kittridge Thompson IV. Call him what you will because he doesn't mind. He's the iconic lead singer of the cult favorites The Pixies with a successful solo career and an album with his side project, Grand Duchy.
1 Photo
Public Radio Music Month

(PRMM

)