Today in Music History: Dylan Debuts "Blowin' In The Wind"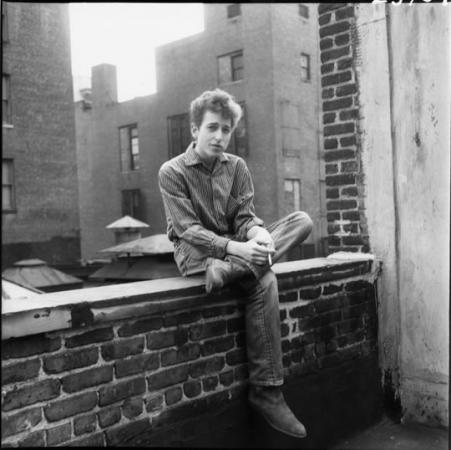 History Highlight:
Today in 1961, Bob Dylan made his New York City stage debut at Gerde's Folk City, a small Greenwich Village club, opening for John Lee Hooker. During the set, he debuted a tune that would come to be one of his trademark songs: "Blowin' In The Wind".
Also, Today In:
1956 - The Godfather of Soul and the hardest working man in show business, James Brown, had his first chart entry on the R&B chart with "Please, Please, Please."
1970 - Peter Green quit Fleetwood Mac while on tour in Germany, but to avoid breach of contract he agreed to finish the current tour.
1970 - The day after Paul McCartney announced his departure from The Beatles, "Let It Be" hit #1 on the chart, staying there for two weeks.
1992 - Pearl Jam appeared on Saturday Night Live.
1994 - Oasis released their first single "Supersonic" which was the band's first single to chart in the United States, where it peaked at No. 11 on the US Billboard Modern Rock Tracks chart.