A long-lost in-studio performance from indie luminaries Vampire Weekend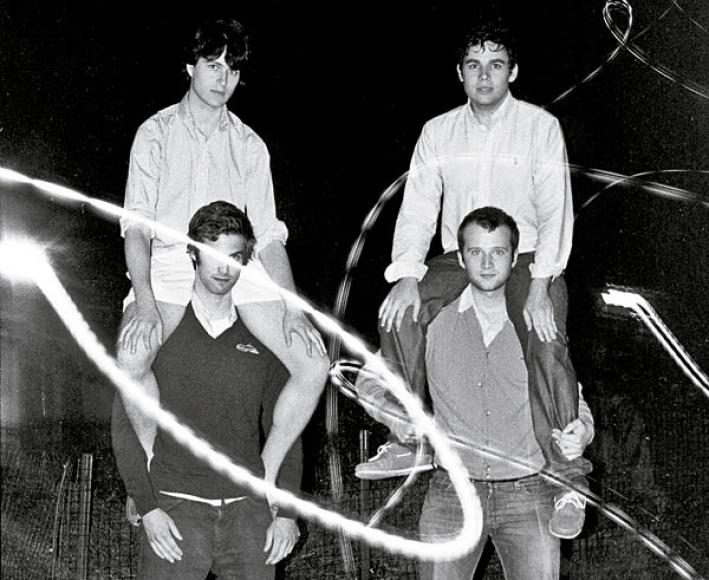 Brooklyn's Vampire Weekend have been one of indie rock's hottest bands for nearly half a decade now, starting with the startlingly melodic and innovative fusion of sounds featured their self-titled 2008 debut and continuing with the slicker and more refined but no less giddily creative styles of sophomore release Contra.
They're due to return with a third album, Modern Vampires of the City, in just a couple of weeks, and just in time, we've unearthed a long-lost and never-aired in-studio performance that the quartet recorded for us back in the spring of 2010. The band run through a handful songs from the then-just-released Contra and the debut, and chat with host Steve Seel about success in the Internet era, how they absorb widespread critiques of their background, their lyrical and thematic fascination with California, and much more.
Enjoy this blast from the past while you wait to hear on the band's new record!
Songs played: "White Sky," "A-Punk," "Horchata" and "Taxi Cab."
Guests
Resources
Related Stories
Two new tracks from Vampire Weekend Just days after debuting new material at South by Southwest, celebrated indie rockers Vampire Weekend have come out with a double A-side single featuring two new tracks from their forthcoming third full-length album Modern Vampires in the City.
Vampire Weekend live at SXSW Vampire Weekend capped off our live broadcast from the radio day stage at South by Southwest. Hear their entire set, including new material from their forthcoming album.