Album Review: Yeah Yeah Yeahs - Mosquito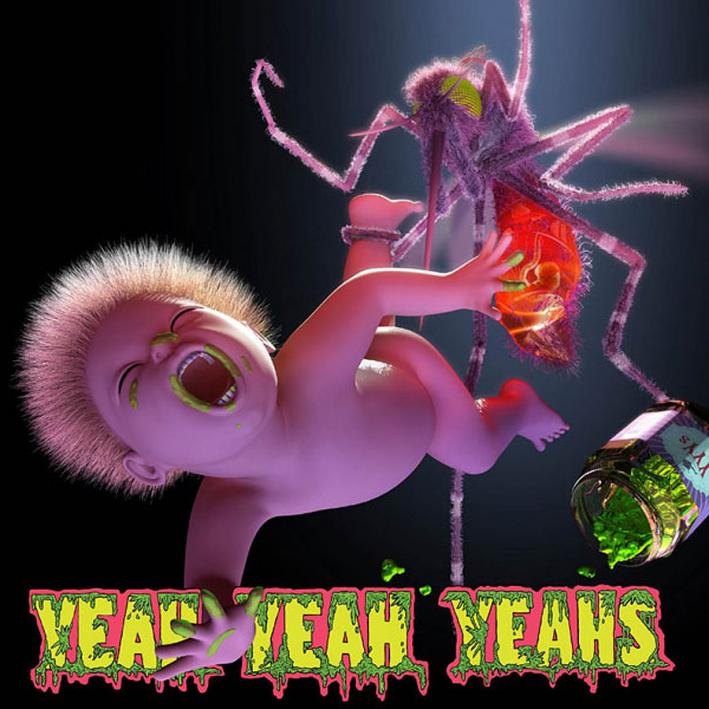 Contribute today and get Mosquito by Yeah Yeah Yeahs as a thank-you gift.
I said this when I reviewed the last Yeah Yeah Yeahs record, It's Blitz: Karen O is one of the best frontwomen in today's music. She represents what a lot of bands of this generation are lacking—a strong lead figure and dynamic performer. Where are all the Mick Jaggers, Freddie Mercurys, Joan Jetts or Grace Slicks of today? They live on through Karen O.
Karen O and her equally important bandmates Brian Chase and Nick Zinner are back with a new record, Mosquito. The band has again worked with producer/engineer Nick Launay (an awesome producer who's worked with Public Image Ltd, Nick Cave, Talking Heads, and Arcade Fire) and had other production help from Dave Sitek (TV on the Radio) and James Murphy (LCD Soundsystem).
To describe the new record Mosquito as eclectic seems like an understatement. "Sacrilege" has a gospel choir hook, "Mosquito" is a straight-ahead Yeah Yeah Yeahs rocker (though listen for the glass bottle percussion), "Under the Earth" incorporates some reggae sounds, and the James Murphy-produced track "Buried Alive" features rapper Dr. Octagon (also known as Kool Keith).
The Yeah Yeah Yeahs are playing a sold-out show June 24th at First Avenue in Minneapolis. If you're going to the show, the band has some advice for you (according to a sign they've hung at recent gigs)... Put down the smartphone! Don't watch this show through the screen of your device! As a concertgoer, I must say I agree with this plea. No matter how new and improved your gadget is, the footage taped in a dark club never looks good and the audio never sounds great. I challenge you to watch the show with your own naked eyeballs and not through a screen. You won't want to miss a minute of Karen O's amazing costumes and mind-blowing vocal performance. I saw them at First Avenue in 2009 and it was my favorite show of the year. Hearing and seeing the Yeah Yeah Yeahs live is where it's at.
Do I like the new record Mosquito? Yeah, yeah, yeah.
Related Stories
New music: Yeah Yeah Yeahs return with eclectic single The Yeah Yeah Yeahs' "Sacrilege," the first single from their forthcoming fourth album Mosquito, is a jagged, unpredictable tune that combines many of the strengths the band has demonstrated over their 13-year evolution
Karen O of the Yeah Yeah Yeahs The Yeah Yeah Yeahs have been touring to support their new record, "Show Your Bones", a mellower but still hard-rocking sophomore effort that, Karen O explains, was not written about her cat.