First Listen: Har Mar Superstar - Bye Bye 17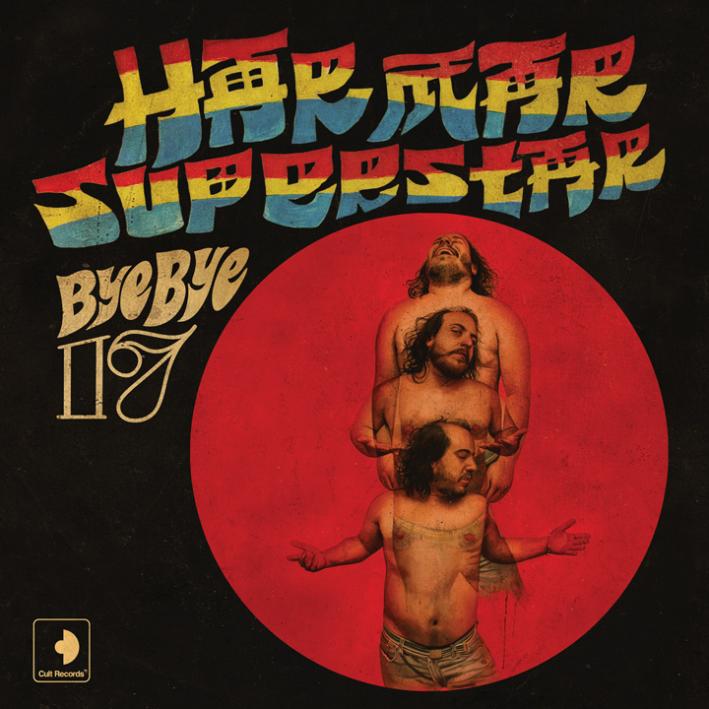 For insight into Har Mar Superstar's new sound, one needn't look any further than the title of his first single off Bye Bye 17, "Lady, You Shot Me." Those four famous words were the last ever uttered by soul icon Sam Cooke, whose career was cut short when he was fatally shot by the manager of a motel in December of 1964.
The single "Lady, You Shot Me," isn't specifically about Cooke—Har Mar uses the phrase as his chorus and bends it into a song about heartbreak—but it does speak to the era of music that he was hungrily absorbing around the time he wrote the songs on Bye Bye 17. There are traces of Sam Cooke, Solomon Burke, and Otis Redding and his Stax labelmates all over Har Mar's new record, and rather than adapting the aesthetic to fit what's happening in our modern era, he keeps the production rooted in that early '60s, just lo-fi enough to trick the ear into believing it might have actually been recorded in that time.
It's that devotion to recreating the vibe of those old soul records, coupled with the fact that Tillman as a singer is actually quite gutsy and genuinely soulful, that sets Bye Bye 17 apart from so many other blue-eyed soul interpretations of late. This is not Har Mar's attempt to don a "Suit and Tie" and croon alongside the Timberlakes and Mayor Hawthornes of the world; rather, the new record finds him wearing his influences on his sleeve while exposing the raw talent for singing and songwriting that he's always had inside of him.
Har Mar, who we know off stage as Owatonna, Minn. native Sean Tillmann, has long been regarded as a shrewd composer with an ear for pop melodies. Yet throughout his career, he has made a point of separating out his "serious" songwriting and publishing it under aliases like Sean Na Na, while devoting his Har Mar stage name to a much baudier, more flamboyant performance style. For the first time, Bye Bye 17 finds Har Mar merging all sides of his persona into one unified front.
"Har Mar Superstar... used to be my excuse to get away with the more fantastic things in life," Tillmann says. "I guess the confidence I got from being Har Mar Superstar translated into my real life, so now we're one and the same."
Unsurprisingly, that merger has helped him create his best work to date.
Resources
Related Stories
Har Mar Superstar performs in The Current studios Owatonna, Minn. isn't nationally recognized for a lot of things, but it can be proud of its most famous native son - Sean Tillman, a.k.a. Har Mar Superstar. After stints in the noise band Calvin Krime and his own Sean Na Na project, Har Mar's exploration of R&B and raw sexuality has found him international fame.