The best of the in-studios: JD McPherson, Sea Wolf and Charles Bradley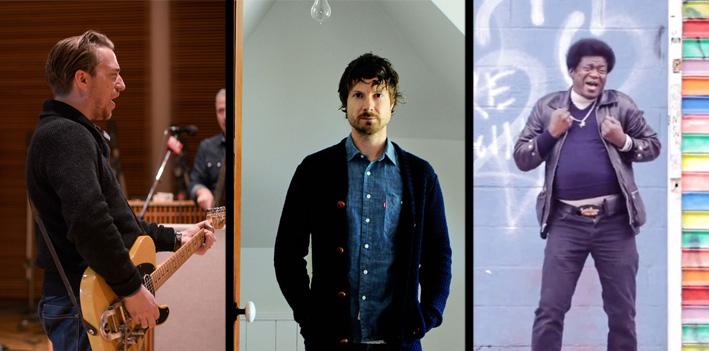 April is Public Radio Music Month, and what is more "public radio music" than the in-studio session? Stations across the nation put hours and hours of work into bringing up-and-coming artists and high-profile bands into their studios, often capturing some of the most poignant... or raucous performances out there.
So to celebrate Public Radio Music Month, we're having a daily vote for the best in-studio tracks from The Current's performance archive. We've gone through and picked some of the most beloved performances by the staff and by our audience. We'll play the winner during the Live Current track of the day the following day.
Now, let the games begin! Today's vote: JD McPherson, Sea Wolf and Charles Bradley
The Winner: JD McPherson - "Northside Gal"
Related Stories
JD McPherson performs in The Current studios "Signs and Signifiers," the debut record from bluesy, rockabilly artist JD McPherson, was rereleased by Rounder Records earlier this year. The wider release gives music fans a second chance to discover a quickly rising talent in McPherson.
Sea Wolf performs in The Current studio Los Angeles' Sea Wolf are a vehicle for singer-songwriter Alex Church, whose emotive and lyrically nuanced indie folk has earned him a sizable following.
Charles Bradley performs live in The Current studio Often known as "The Screaming Eagle of Soul," soul and R&B singer Charles Bradley has been playing music all his life, but it wasn't until he moved back to his hometown of Brooklyn, New York at the age of 51 after years working as a cook that he began aggressively pursuing his career in music and eventually landing on Daptone Records alongside Sharon Jones and the Budos Band.